These Are the Best Cities for First-Time Home Buyers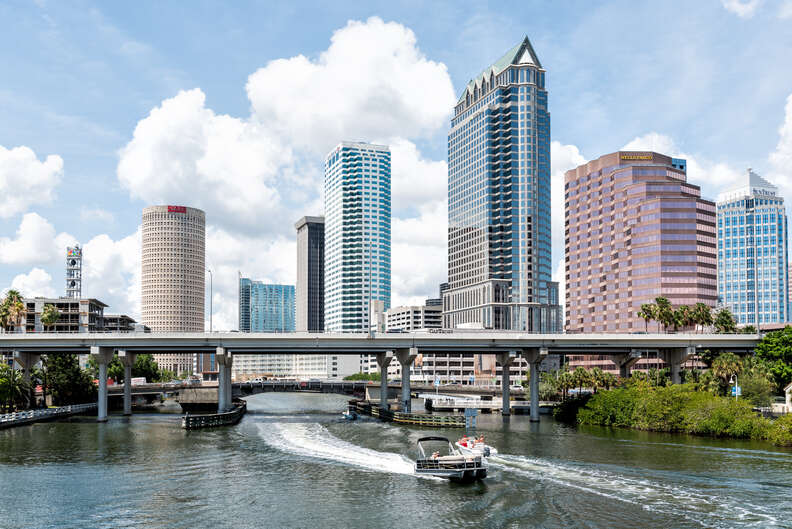 As exciting as getting the keys to your first house can be, buying a place for the first time can be exceptionally stressful. Not only do you have to navigate the ins and outs of interest rates and mortgages, but you usually have to come to terms with the reality that where you want to live versus where you can afford to live will require some pretty big compromises.
That's not to say that there aren't plenty of places where aspiring homeowners can get a lot of bang for their buck, and fortunately it just got a lot easier to figure out where exactly they are thanks to a new ranking of the best cities for first-time home buyers.
This brand new list of the best and worst cities for first-time buyers comes courtesy of the folks at WalletHub, who looked at a ton of data on 300 different locales of various sizes across the US to determine just where things are most ideal. Specifically, they considered 27 key indicators across categories like market attractiveness, affordability, and quality of life, weighing everything from the cost of living and the property crime rate to real estate taxes and school system quality.
This year, Broken Arrow, Oklahoma earned the distinction as best city for first-time buyers, followed closely by Tampa, Florida with Centennial, Colorado taking the number three spot. Here's how the full lineup panned out.
30. Surprise, Arizona
29. Cape Coral, Florida
28. Westminster, Colorado
27. Colorado Springs, Colorado
26. Murfreesboro, Tennessee
25. Fort Collins, Colorado
24. Charleston, South Carolina
23. Longmont, Colorado
22. Scottsdale, Arizona
21. Wilmington, North Carolina
20. Greeley, Colorado
19. Norman, Oklahoma
18. Roseville, California
17. Arvada, Colorado
16. Allen, Texas
15. Overland Park, Kansas
14. Orlando, Florida
13. Peoria, Arizona
12. Kenosha, Wisconsin
11. Chandler, Arizona
10. Gilbert, Arizona
9. Cary, North Carolina
8. McKinney, Texas
7. Frisco, Texas
6. Thornton, Colorado
5. Grand Rapids, Michigan
4. Boise, Idaho
3. Centennial, Colorado
2. Tampa, Florida
1. Broken Arrow, Oklahoma
As you probably noticed, a whole bunch of the places in the overall top 30 are fairly small in terms of population, so the WalletHub team also put together a separate ranking based on city size, which you can see here.
The data also revealed some interesting intel on how cities compare on a variety of fronts. For instance, the most affordable real estate in the States is in Akron, Ohio while it's most expensive in Berkeley, California. As for property crime rates, Miami Beach, Florida has the highest and it's lowest in Mission Viejo, California. And when it comes to property taxes, they're lowest in Honolulu, Hawaii and highest in Waterbury, Connecticut.
Then again, if want your own place but aren't quite ready to pull the trigger on purchasing something there are plenty of great places in the country where rental prices are actually pretty cheap at the moment.
Sign up here for our daily Thrillist email and subscribe here for our YouTube channel to get your fix of the best in food/drink/fun.