These Are the Best Cities for Summer Jobs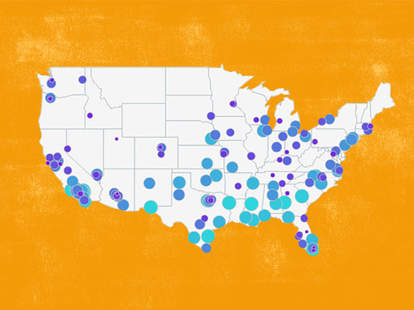 School is letting out for the summer across the United States, and students are looking for the stepping stone to their dream job (or that easy-as-hell gig at the video store no one goes to anymore). Either way, a new WalletHub study has your back. The company's experts looked across the country to find the best cities for summer job seekers, particularly for people between the ages of 16 and 24. 
The study looked at a number of factors, including cost of living, local minimum wage, and job availability, among a total of 21 key indicators in the U.S.'s 150 largest cities.
Topping the list is Orlando, Florida, which ranked third in summer job availability. The home of the Magic is followed by Scottsdale, Arizona; Fort Lauderdale, Florida; and Salt Lake City, Utah.
Here's a look at the top 10 overall cities.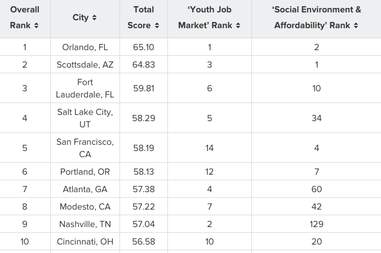 Screengrab Wallethub
In addition to showing an ordered ranking of the top 150 cities -- Moreno Valley, California brings up the rear -- WalletHub breaks down each category in city-by-city rankings. There are great details there if you're thinking of skipping town and having a work-away summer.
Madison, Wisconsin tops the list of cities with the lowest unemployment rate among workers age 16 to 24. Meanwhile, Miami and Fort Lauderdale are tied for the most summer jobs available. Miami also sits atop the list of most summer internships available in a tie with Atlanta, Georgia. If you're looking to save a little cash over the summer, Scottsdale has the highest median income for part-time workers, adjusted for the cost of living.
Whatever you're after, you might find some interesting tips in this study. Take a look at the complete rankings and breakdown here.
Sign up here for our daily Thrillist email, and get your fix of the best in food/drink/fun.
Dustin Nelson is a News Writer with Thrillist. He holds a Guinness World Record but has never met the fingernail lady. Follow him @dlukenelson.