The Best Early Black Friday Deals to Shop Right Now
Every sale you should know about before Black Friday.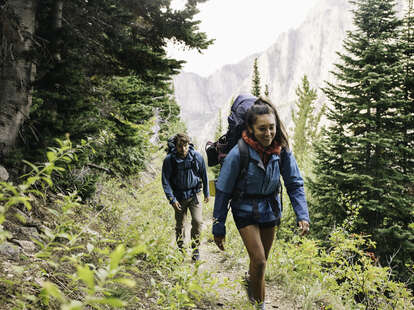 Courtesy of Mountain Hardwear
Courtesy of Mountain Hardwear
Black Friday does not hold the same place in the holiday season it once did. We don't often get newsreels of frantic parents beating one another over the head with a Tickle-Me-Elmo.
Still, there are a boatload of sales taking place, many of which are available online. You don't need to be parked in a Best Buy parking lot at 5 am to get the best deals. You should enjoy the day. Sleep off a little of that turkey hangover. To help you do so, we've sifted the mountain of Black Friday sales to show off the sales and discounts you can't miss ahead of November 25.
Check out all the best early Black Friday sales taking place this year.
Featured Early Black Friday Sales
Early Black Friday Tech Deals
Early Black Friday Sales on Outdoor Gear
Early Black Friday Home Goods Sales
Early Black Friday Kitchen Sales
Early Black Friday Bedding and Mattress Sales
Early Black Friday Clothing Sales
California Cowboy: Through December 4, California Cowboy is offering 20% off across its site. That includes its robes and its High Sierra flannel shirts, which are great for camping. [Get it at California Cowboy]
Gold Toe: Lots of Gold Toe's socks are 20% off when you order through Amazon. [Get it at Amazon]
Naked Cashmere: Through December 2, the Black Friday Collection will feature seven tiers of gift sets with pricing from $75 to $405. [Get it at Naked Cashmere]
Early Black Friday Travel Sales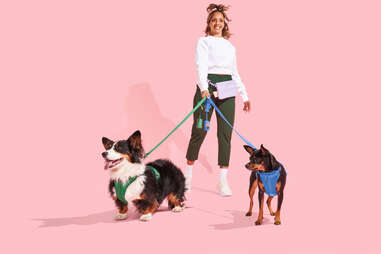 Early Black Friday Pet Sales
Link My Pet: The Link Smart Pet Wearable Device with training tools and a phone app is usually $149. It's just $99 with the code "HOLIDAY." [Get it at Link My Pet]
Tuft + Paw: Starting November 18, you can get $50 off the company's slightly futuristic-looking cat litter box. That deal is available through November 27. [Get it at Tuft + Paw]
Wild One: The dog shop that carries all-natural grooming supplies, biodegradable poop bags, and carriers is offering 30% off your entire order from November 21-28. [Get it at Wild One]
Early Black Friday Media Sales
Dalkey Archive Press: Take 30% off select individual books or 50% off a bundle of at least three books from November 25-28. [Get it at Dalkey Archive Press]
Open Letter Books: For the next four weeks, it will offer 12 backlist titles at a 60% discount. Each week will feature a new set of 12 books. [Get it at Open Letter Books]
Scout Comics: Take 50% off comics, trade paperbacks and more with the code "SCOUTBF2022." You can also grab free shipping on orders of at least $150 on Black Friday. [Get it at Scout Comics]
Other Early Black Friday Sales
Artifact Uprising: Grab photo gifts at a discount through November 30. Take 10% off any purchase, 15% off any purchase of at least $100, or 20% off purchases of at least $250. [Use the code "GIFTJOY"]
Cleancult: The zero-waste cleaning brand is running a sale featuring 20% off any three-pack refill, two-pack dispensers, bar soaps, and dish pods from November 24-28. [Get it at Amazon]
Here for the Burn: Take 20% off its custom candles and room sprays with the code "BF20." That sale runs from November 23-28. [Get it at Here for the Burn]