Here Are the Best and Worst Entry-Level Jobs in 2017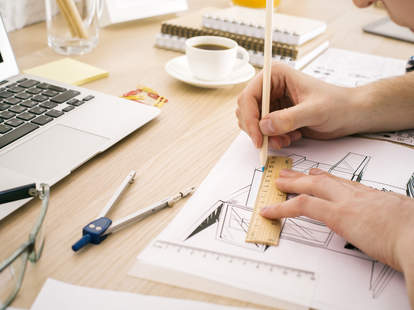 Sure, landing your dream job of traveling the world and drinking beer is certainly possible, but face it: you'll likely have to get your start by landing an entry-level job after graduating college or changing careers. Thankfully, a new ranking of specific entry-level positions could help point you in the right direction.  
In an analysis of more than 100 entry-level jobs, personal finance site WalletHub revealed the best and worst jobs for people entering the workforce this year, based on metrics like starting salary, number of job openings, projected job growth, and job hazards, among others. Turns out that if you studied tech engineering, industrial engineering, or architectural engineering, you're in luck -- as most of the top 10 jobs on the ranking include the word engineer in their titles. Specifically, Engineer topped the list, followed by Systems Engineer, Architect, Web Applications Developer, and Electrical Engineer. 
On the other hand, the report identified jobs like Welder, Floor Assembler Boilermaker, Plumber, and Tool and Die Maker as the worst for entry-level workers. Tax Attorney didn't crack the top 10 on the list, but such jobs come with the highest starting salaries. Meanwhile, Certified Occupational-Therapy Assistants are expected to see the most job growth by 2024, according to the study. WalletHub has an in-depth explanation of the findings on its website, but you can check out the key rankings right here:
Worst Entry-Level Jobs
100. Sheetmetal Mechanic I
101. Machinist I
102. Carpenter I
103. Aircraft Painter
104. Automotive Mechanic I
105. Tool and Die Maker I
106. Plumber I
107. Boilermaker I
108. Floor Assembler I
109. Welder I
Best Entry-Level Jobs:
1. Engineer I
2. Systems Engineer I
3. Architect I
4. Web Applications Developer I
5. Electrical Engineer I
6. Safety Representative I
7. Training Specialist I
8. Software Engineer I
9. Electronics Engineer I
10. Chemical Engineer I
Sign up here for our daily Thrillist email, and get your fix of the best in food/drink/fun.
Tony Merevick is Cities News Editor at Thrillist and doesn't regret studying journalism instead of engineering. Send news tips to news@thrillist.com and follow him on Twitter @tonymerevick.