Your Guide to the Best Fourth of July Sales Taking Place This Weekend
Independence Day will see a whole lot of stuff on sale. Here's your guide to the best sales out there.
Photo by Spencer Platt/Getty Images
It's quite easy to know when the Fourth of July is approaching. If you lose sight of absolutely every other indicator, you'd know it's coming because every brand gets busy cloaking itself in red, white, and blue for the holiday.
Well, get ready of those "red, white, and boxsprings" kind of sales, because the Fourth of July has arrived, again. With the holiday landing on a Monday this year, there are a lot of weekend-spanning discounts available from stores across the country. Don't take time away from the grill to find the best ones, though. We have pulled together all the best sales taking place for the Fourth of July in one handy spot.
Here are the best sales you're going to find over the Fourth of July weekend.
Furniture and Home Goods Sales for the Fourth of July Sales
Kitchen Goods Sales for the Fourth of July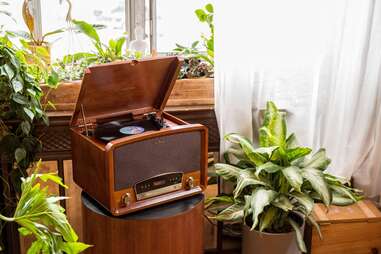 Electronics Sales for the Fourth of July
Electrohome: Get the Electrohome Kingston record play for 15% off at $213 through July 14. [Get it at Amazon]
Hyperice: The handheld massagers have some solid discounts running through the holiday, including up to $50 off a few different models. [Get it at Hyperice]
Lenovo: Through July 11, you can find laptops for under $300. You can also take up to 50% off ThinkPad laptops and ThinkCentre desktops. [Get it at Lenovo]
Clothing Sales for the Fourth of July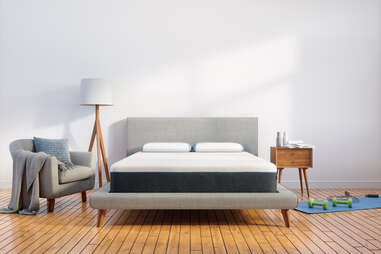 Bedding & Mattress Sales for the Fourth of July
Travel Sales for the Fourth of July
Pet Goods Sales for the Fourth of July
Fera Pet Organics: Take 20% off products on the pet supplements website through July 5. [Use the code "AMERICA"]
PetMeds: It's offering 20% off items like Purina Calming Care, the Adaptil Calming Collar for Dogs, Thundershirt, and other calming options for anxious pets. [Use the code "EASE"]
Outdoor and Hobby Sales for the Fourth of July
Retrospec: Take up to 20% off Retrospec's bikes, e-bikes, paddleboards, and more. [Get it at Retrospec]