These Are the 25 Best Jobs to Pursue in 2018, So Get Your Resume Ready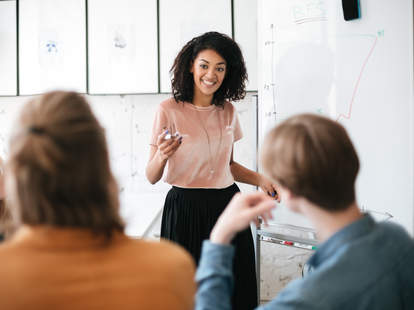 Job hunting is the worst. It takes a ton of time and if you're thinking of changing careers, you're going to spend every hour you're not at work looking for work.
Fortunately for job hunters, Indeed has pulled together data about careers in the United States to determine the best positions for job hunters in 2018. The list includes jobs with an average base salary of at least $75,000 and at least 15 job postings per million total postings on the site. The careers are then ranked by growth since 2014.
Jobs that have climbed the list this year include construction and healthcare positions, both of which also ranked well on CareerCast's list of jobs employers have the toughest time filling. Here are Indeed's top 25 jobs of 2018.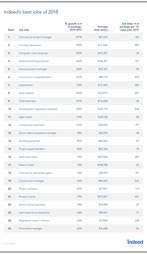 Indeed
The list has a mix of positions that require specialized education, like healthcare and tech jobs, and positions that have entry-level options.
"Last year, this list was dominated by jobs in the tech sector, with software engineer and developer roles coming out on top," said Indeed SVP Paul D'Arcy. "While these roles are still at the top of our list, it is interesting to see a strong showing by construction jobs that were completely absent last year like pre-construction manager, which jumped straight to the top five.
"Recent reports indicate that over 200,000 construction jobs were added to the labor force last year, and construction spending experienced a spike in real estate and private construction projects," said D'Arcy. "We've also seen an increase in construction job postings overall on Indeed.com. Our data shows that construction firms are looking to hire for all levels of experience as managers and superintendents may be in short supply or hitting retirement age."
If you're on the hunt, Indeed's list won't do the painful work for you, but it will give you a decent starting place as you start the long slog toward your dream job.
Sign up here for our daily Thrillist email, and get your fix of the best in food/drink/fun.
Dustin Nelson is a News Writer with Thrillist. He holds a Guinness World Record but has never met the fingernail lady. Follow him @dlukenelson.