You aren't misremembering those Tim & Eric-esque local mattress commercials with a mustached man shouting about Memorial Day fire sales. Those are a very real thing. However, Memorial Day sales moved online and they include much more than mattresses from Big Tim's House of Sleep during its annual fire sale.
Memorial Day is a day to honor the individual men and women who died in military service, but it has simultaneously become one of the biggest sale days of the year outside of Black Friday. The sales are worth a look, but it's a waste of a perfectly fine day off (that has more meaning than mattresses for many) to run around trying to figure out where the deals are. (If you are running around, here are the best Memorial Day Weekend food deals you'll find while you're out and about.)
Below, you'll find a smattering of the best Memorial Day sales happening online and in-store around the country, including Amazon, Best Buy, Lowe's, and tons of others. Spend the time you saved hanging out with friends, family, and a grill covered in delicious food.
Recommended Video
Please Don't Hang Up: Miami
Clothing Sales for Memorial Day
Electronics Sales for Memorial Day
Entertainment Sales for Memorial Day
Barnes & Noble: Use the code "MEMORIALDAY20" to get 20% off your order online. - [Get it]
Half Price Books: Get 20% off your books. In-store, the discount will be automatically applied. Online, you should drop the code "GET20OFF." - [Get it]
Rifftrax: The comedy site from some of the folks behind Mystery Science Theater 3000 is offering 15% off on your favorite riffs and shorts with the code "MEMORIAL19." - [Get it]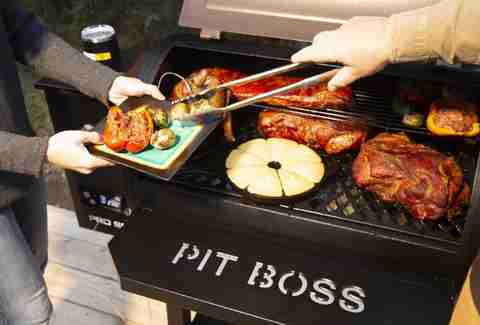 Home and Appliance Sales for Memorial Day
Mattress Sales for Memorial Day
Outdoor and Hobby Sales for Memorial Day
Travel Deals for Memorial Day
More Offers?
Did we miss something too amazing to be left out? Drop us a note at news@thrillist.com.
Sign up here for our daily Thrillist email and subscribe here for our YouTube channel to get your fix of the best in food/drink/fun.