Target, Walmart & More Have Competing Sales for Prime Day. Here Are the Best Deals.
Amazon isn't the only retailer offering big deals and discounts on Wednesday.
Prime Day has become such a huge sale day that Amazon's competitors can't ignore it. They're not content to let Amazon hog the spotlight for the fall Prime Day, which has become a sort of early Black Friday. (Bringing us all one step closer to every day being a pre- or post-Black Friday pseudo-holiday.)
Though, that Black Friday connection may be one pushed by other stores since they aren't going to label their sales with the Amazon-run Prime Day label. Nonetheless, shops all around the country are offering big, alluring deals to compete with the online giant's 48-hour sale. You'll find significant discounts available at big box stores like Best Buy and local stores you may want to support in a year where it's tough to make it as a small business.
Here are the best Prime Day sales from stores that aren't Amazon, including Best Buy, Walmart, Target, and many others. And remember, most sales end tonight at midnight.
The Best Deals During Target Deal Days
Target's response to Prime Day features a whole lot of deals. Though, the store where you buy too much says that the best deals are going to be offered exclusively to Target Circle Members. That's the chain's free loyalty reward program. Here's a look at some of the discounts available at Target.
The Best Deals During Best Buy's Sales Over Prime Day
The Best Deals During Walmart's Sales Over Prime Day
The Best Deals During GameStop's "1UP" Sale
GameStop has announced its first-ever "1UP" sale. It's a 48-hour sale with a rotating selection of deals that start at midnight on October 13. You'll only find the deals online or through its mobile app, and the plan is to change the sale items every four hours. So, they're definitely trying to get you on the site, checking out the deals as often as possible.
Then, you can also jump into its annual PRO Days sale, which is usually October 15-16, but will last through October 18 this year. It'll be available to PowerUp Rewards members the first two days, and then on October 17-18, everyone will be able to take advantage of those deals.
The deals listed will expire at 11:59pm EDT on October 13.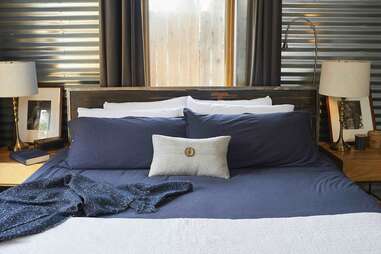 Clothing Sales on Prime Day
Electronics Sales on Prime Day
Home and Appliance Sales on Prime Day
Sign up here for our daily Thrillist email and subscribe here for our YouTube channel to get your fix of the best in food/drink/fun.