Here's Where You'll Have the Best Quality of Life if You Move Abroad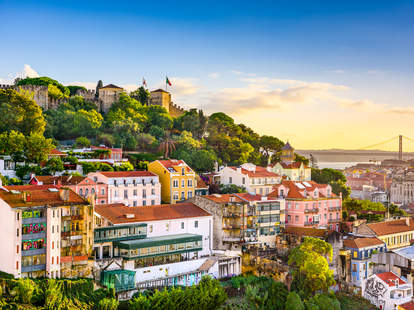 Whether you're motivated by the current political climate in America or simply looking for a radical life reset, there are plenty of good reasons to consider moving abroad. But short of picking "wherever the best food is," how the hell will you decide where to go? Fortunately, the intrepid folks at Expats Insider have put together a brand new list, ranking countries by the quality of life they provide to residents who've relocated there from abroad.
The list, which Expat Insider updates every year, is just one element in its incredibly detailed annual analysis of expat life worldwide, conducted via a survey of nearly 13,000 respondents of 166 nationalities living in 188 countries or territories not native to them.
This year, Portugal topped the Quality of Life index, which is determined by measuring what respondents felt in regard to a number of factors, including leisure options, personal happiness, travel & transport, health & well-being, and safety & security. Taiwan, which took the first spot last year, is ranked second this time around, followed by Spain at number three. The United States, however, has some work to do.
Here's how the rest of the list shook out:
65. Nigeria
64. Myanmar
63. Kuwait
62. Brazil
61. India
60. Cambodia
59. Saudi Arabia
58. Indonesia
57. Kenya
56. Peru
55. Ukraine
54. Phillippines
53. Kazakhstan
52. China
51. Uganda
51. Ireland
49. South Africa
48. Vietnam
47. USA
46. Qatar
45. Russia
44. Romania
43. Poland
42. Greece
41. United Kingdom
40. Chile
39. Turkey
38. Argentina
37. Belgium
36. Panama
35. Malaysia
34. Italy
33. Cyprus
32. Bahrain
31. Israel
30. Thailand
29. Ecuador
28. Hungary
27. Hong Kong
26. Oman
25. Colombia
24. Mexico
23. Australia
22. Norway
21. France
20. South Korea
19. Malta
18. UAE
17. Netherlands
16. Finland
15. New Zealand
14. Sweden
13. Canada
12. Denmark
11. Luxembourg
10. Germany
9. Costa Rica
8. Switzerland
7. Austria
6. Japan
5. Czech Republic
4. Singapore
3. Spain
2. Taiwan
1. Portugal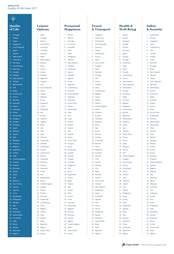 Internations.org
Of course, you'll obviously want to do a glut of research on the country or countries you have your sights on, particularly regarding what you'll need to do to ensure you'll be able to live and work there legally. That said, Expat Insider's expansive primer on life abroad in a number of countries should get you headed in the right direction.
h/tQuartz
Sign up here for our daily Thrillist email and subscribe here for our YouTube channel to get your fix of the best in food/drink/fun.