These Are the Best Super Bowl Deals on New TVs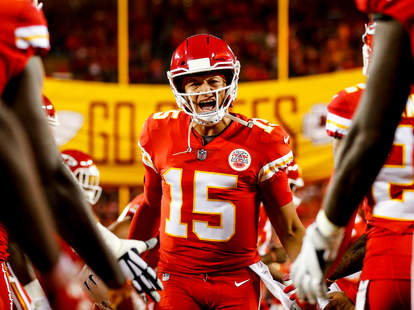 David Eulitt/Getty Images
If you sprung for that uber-fancy ultra high definition (UHD) tv and have been waiting for the big game to catch up to your TV, it's a big week for you. For the first time, the Super Bowl is being broadcast in 4K with HDR. That means you're getting a more lifelike broadcast without actually spending the thousands of dollars it costs to be there. (Or maybe it'll just feel creepy and too real.)
No matter how you're watching the year's most-watched TV event, you're most likely watching, well, on a TV. If your jalopy on its last leg, this is actually a great time to spring for a new one. Not the newest one, but a new one. TVs are at their cheapest around Black Friday, but right now is the second cheapest time of year to buy a new TV with around a 22% drop in prices on average, according to data compiled by Consumer Reports.
This is in part because the Super Bowl takes place not long after the Consumer Electronics Show, at which tech companies unveil how close they've come to making it feel like we live in The Jetsons. With new TVs hitting the market, last year's models drop in price, making it a swell time to get something that will impress your friends.
Here's a look at the best TV discounts you're going to find in the days leading up to the Super Bowl on February 2.
Amazon Super Bowl TV Deals
Best Buy Super Bowl TV Deals
Walmart Super Bowl TV Deals
Sign up here for our daily Thrillist email and subscribe here for our YouTube channel to get your fix of the best in food/drink/fun.