Walmart's $7 Award-Winning Wine Is Finally Available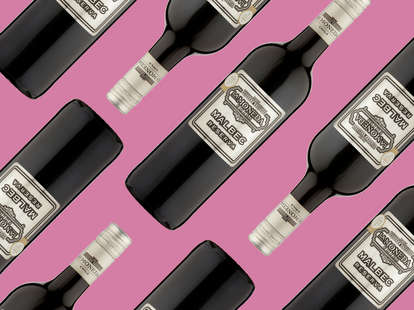 Ryan Craggs/Thrillist
Ryan Craggs/Thrillist
At this point in your life, you've probably discovered at least a handful of damn goodwines under $15 that you can depend on for everything from date night with Netflix and pizza to a dinner party gift. Well, great news: you're about to get another option to add to your list, and believe it or not, it's 1) the winner of a prestigious wine award and 2) sold exclusively at Walmart.
Starting on Monday, more than 500 Walmart stores across the United States are selling bottles of La Moneda Reserva, the $7 Malbec that was named "platinum best in show" at the 2016 Decanter World Wine Awards over the summer. The crazy-cheap wine also prevailed over 16,000 entries in a blind taste test to win the "2015 Best Red Single-Varietal Under £15" wine category with a score of 95 out of 100 points, according to a company spokesperson. But until now, the wine was sadly only available via Walmart's British subsidiary, Asda, where it promptly sold out after receiving the major award.
Walmart said the dry red wine pairs well with barbecued meats like lamb and pork as well as dark chocolate. More specifically, the company said the wine has "a deep purple color with violet tints, rounded and velvety tannins, complex plum and fig spice flavors with an excellent lengthy finish." But, really, who the hell cares about the official description when a seven-dollar bottle is among the best affordable wines in the world? OK, OK, one Charles Shaw might give a chuck.
Sign up here for our daily Thrillist email, and get your fix of the best in food/drink/fun.
Tony Merevick is Cities News Editor at Thrillist and basically lives on cheap/affordable bottles of wine. Send news tips to news@thrillist.com and follow him on Twitter @tonymerevick.