These Are the Best and Worst Airports to Fly from for Memorial Day
Federal data shows which airports and airlines are the most delay-prone this holiday weekend.
Memorial Day is literally days away (as opposed to the "days away" it was a few weeks ago, when you first realized you hadn't made any travel plans yet). Whether you've got every single minute of the long weekend planned or you are just now realizing that you want to get out of town for one of the entirely too few federal holidays this country celebrates, there's something that no amount of planning can prevent: airport chaos.
Even though every year the same exact weekends are the biggest for travel (MDW, Christmas, Thanksgiving, Labor Day, etc.), it always seems like a surprise event for some airlines and airports. Somehow, there's always a staffing shortage or major delays or schedule snafus. Price4Limo has done the hard work for us, and has determined which airlines and airports are the worst offenders of delayed departures on the big three-day weekend.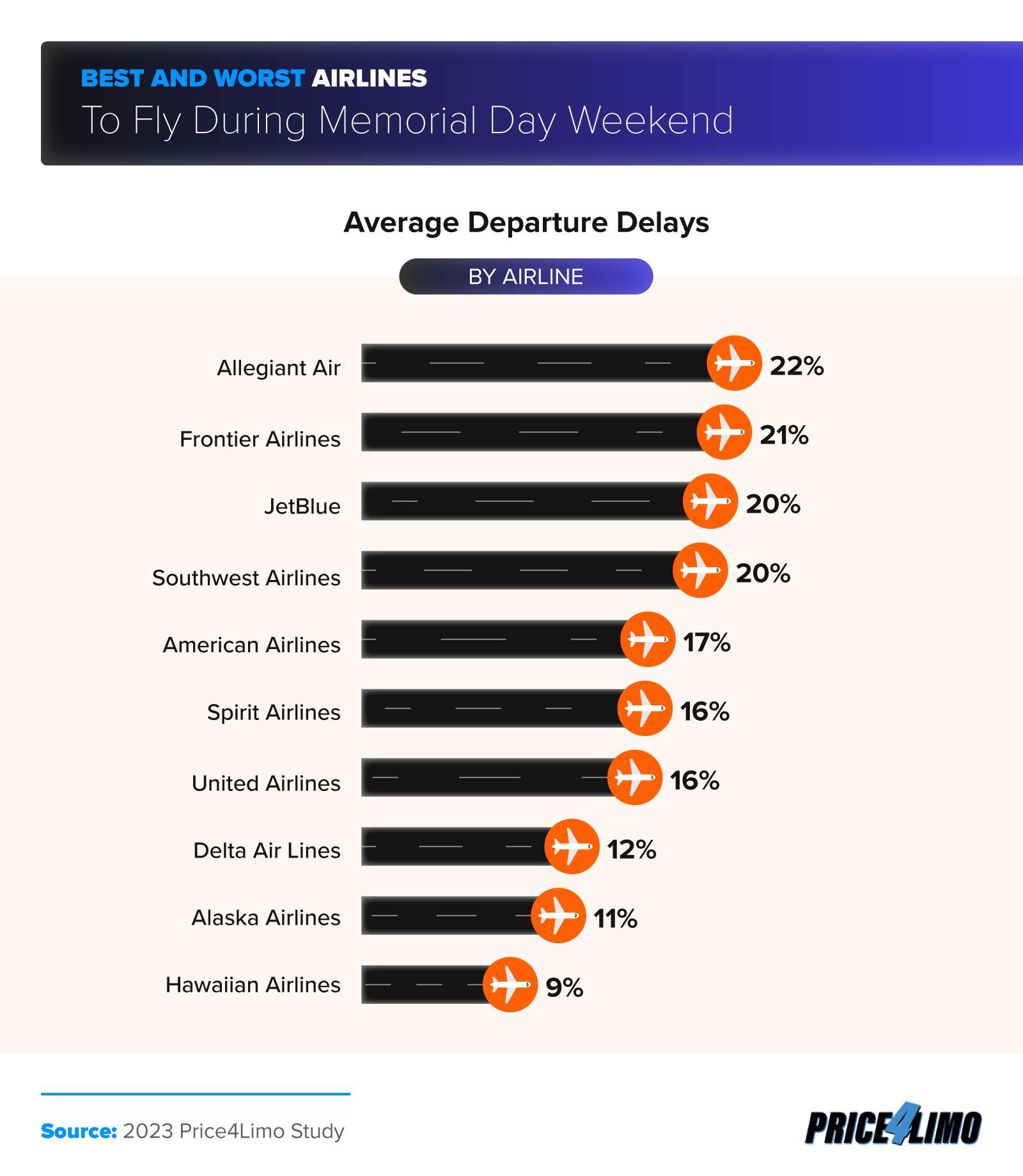 For airlines, the worst airlines to fly this weekend, based on the Bureau of Transportation's flight records, are Allegiant Air, Frontier Airlines, and JetBlue, which all had 20% or higher departure delays for MDW in recent years. The best airlines to fly based on this metric are Hawaiian Airlines, Alaska Airlines, and Delta Air Lines.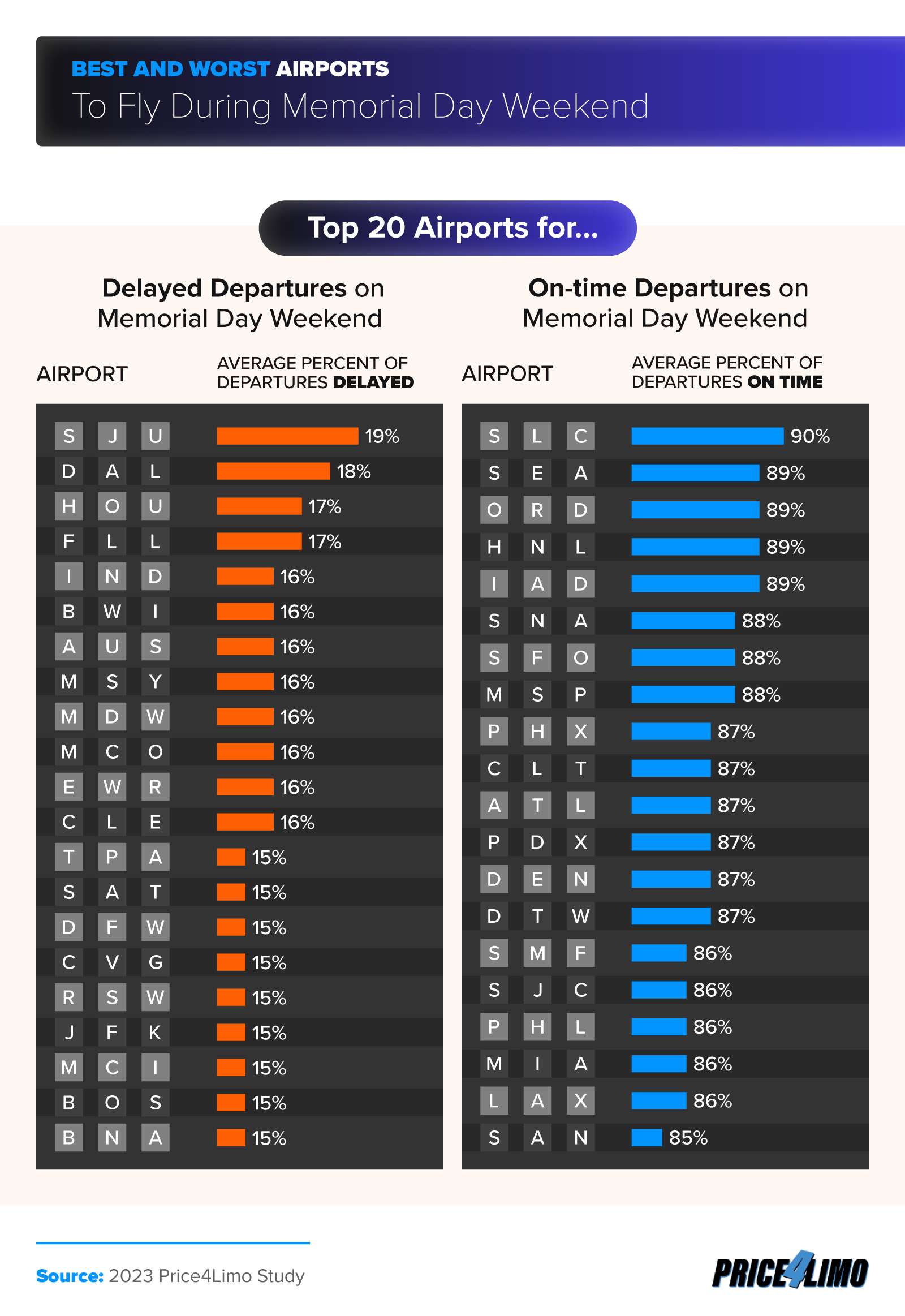 For airports, those with the highest number of delayed flights for this holiday are Puerto Rico's Luis Muñoz Marín International (SJU), Texas's Dallas Love Field (DAL), Texas's Houston Hobby (HOU). The airports with the fewest number of delayed flights are Utah's Salt Lake City International (SLC), Washington's Seattle-Tacoma International (SEA), and Chicago's O'Hare International (ORD)/Honolulu International (HNL).
The best day to fly for Memorial Day travel was actually last Saturday (the Saturday before MDW), which has an average of 86% on-time flights. The worst day to fly was this past Monday (the Monday before MDW), with an average of 79% on-time flights. So, in this middle ground, we're at least past the worst time to fly, on average.
So if you are planning a last-minute flight, this data can help you pick your destination more wisely. And if you already have all the details booked? At least you can determine if you need to factor in a higher potential for delays into your long weekend plans.
Don't want to fly? Check out the best and worst times to drive for Memorial Day weekend travel to try and avoid traffic jams.