Sleeping under the stars might be the height of relaxation. Yet, somehow, the Bubble Lodge looks like it has managed to improve the experience.
Off the Map Travel -- the folks who put a hotel room on a sled so you can watch the Northern Lights -- has just announced the opening of a bubble hotel called the Bubble Lodge on the island of Mauritius. The three-room getaway is situated on the historic Cap Malheureux tea plantation, nestled in the Mauritius jungle.
Recommended Video
Please Don't Hang Up: The Best BBQ & Barcade in Dog-Friendly Kansas City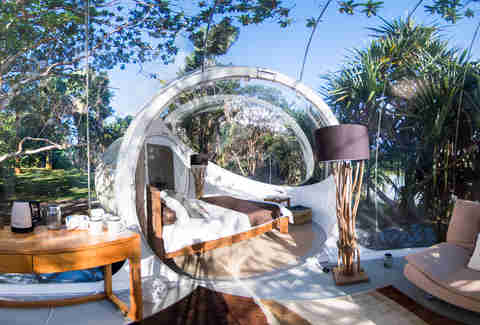 The "dreaming bubbles" were created by Pierre Stephane Dumas, a French designer who has constructed other bubble residences. Off the Map says the rooms were designed to be 100% renewable and have a low environmental impact, despite the fact that each bubble comes with air conditioning. The bubbles are reminiscent of the Northern Lights bubble rooms at the Five-Million Star Hotel in Iceland. However, these are a little larger and come with a queen-sized bed, en-suite bathroom, exterior shower, coffee maker, and a decked-out relaxation area inside the bubble.
"This is one of those special and memorable experiences that are sure to define a trip to [the] island," said Jonny Cooper, founder of Off the Map, in a statement. "The Bubble Lodge makes you feel like you are part of the nature that surrounds you – that's the beauty of it."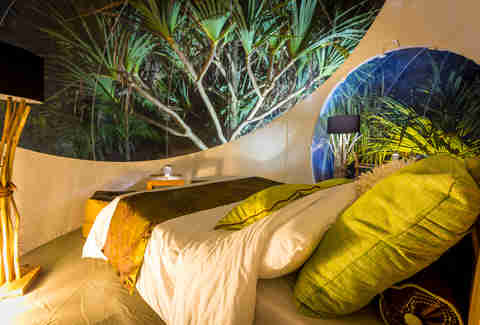 The island is east of Madagascar in the Indian Ocean, which should be your first signal this isn't a cheap vacation. A stay comes with dinner cooked by a private chef with your own waiter, a stargazing experience with "an expert astronomer," a street food tour, and a helicopter tour of the island. Each experience is tailor-made to your request, but the six-day, five-night example provided by Off the Map costs about $1,757 per person and that doesn't include airfare. In that example, you get part of your stay in the Bubble Lodge and part at a beachfront hotel called Hotel Sakoa.
It doesn't come cheap, but it's a unique experience. The good kind of unique. Not the bad kind, like being attacked by pelicans at your graduation.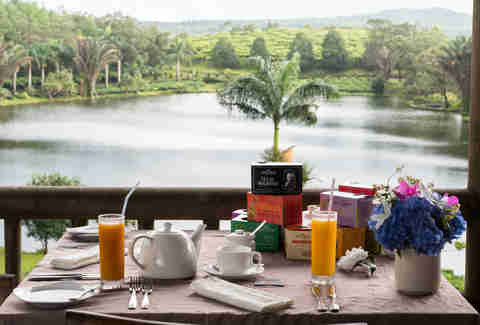 Sign up here for our daily Thrillist email and subscribe here for our YouTube channel to get your fix of the best in food/drink/fun.