Canadians Find Supermarket Unlocked & Unstaffed, Behave in Most Canadian Way Possible
A store that's been left unlocked after it's closed for the day is truly a looter's dream scenario...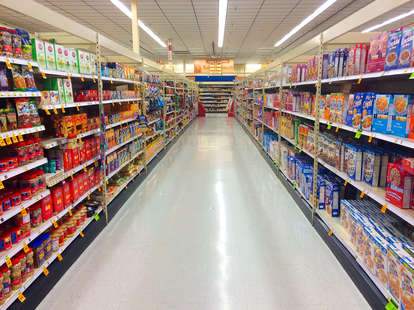 A store that's been left unlocked and unattended after it's closed for the day is truly a looter's dream scenario. Who knows, even typically law-abiding folks who show up thinking it's open might be tempted to exploit the situation and walk out with some free stuff. Though perhaps not in Canada, where customers instead left cash and IOUs for items they took from an unstaffed supermarket that had been mistakenly left its doors open during a national holiday last month.
Like a feel-good episode of What Would You Do? come to life, the Food Basics grocery store in Kingston, Ontario was left unlocked on Family Day -- a Canadian national holiday that occurs every February -- only to be treated with the sort of mannered respect and honesty Canadians are famous for. Rather than a mess of looted shelves, store managers found there was cash or an IOU note left for every item that had been taken.
A number of customers showed up to the Food Basics on February 18 thinking it was open, only to discover that it was unstaffed despite its doors left open. A number of those people promptly left after realizing it was meant to be closed, but others went shopping anyway using the honor system. One elderly woman walked out empty handed, but left a note for the manager that she just needed some flour and eggs so she could make a cake, according to CTV.
Cops did eventually show up when someone called after noticing customers inside without any staff, but the authorities were more impressed than alarmed by what they found.
"It's rare anywhere. We're pretty impressed with our citizens that they would be so honorable, honest, so as to leave a bunch of money for the groceries that they were taking," Constable Ash Gutheinz told CTV.
Food Basic's District Manager Mark Woudwyk was equally shocked to learn nothing had been stolen.
"My first thought was 'Oh no,'" he told CTV. "I realized to my delight that nobody took anything out of the store."
And as if the whole incident isn't enough to prove that Canadians rightly earn their reputation for being nice, the store even hooked up that elderly woman with a free gift card for groceries.
Hey, Americans, take note.
h/tThe Takeout
Sign up here for our daily Thrillist email and subscribe here for our YouTube channel to get your fix of the best in food/drink/fun.