Cards Against Humanity Is Hiring a CEO and the Job Listing Is Weirdly Specific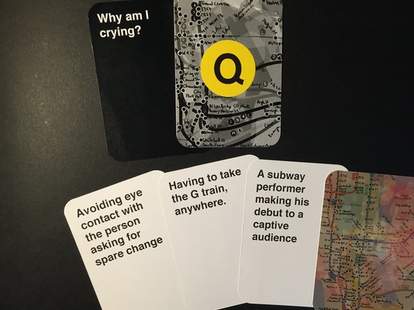 The self-proclaimed "party game for horrible people" is hiring a CEO. Kind of.
Cards Against Humanity has posted the job description to Craigslist in Chicago, where the company is headquartered. It also happens to be the home city of a prominent politician who is returning after work took him away for eight years. That's probably an irrelevant coincidence.
"Let's face it: we have no idea what we're doing," the job listing begins. "This year, we wasted an enormous amount of time and 
energy trying to get Hillary Clinton elected President, and on Black Friday we dug a huge hole in the 
ground because we wanted to find out if it would be funny. It's been a great run, but now it's time 
for real adult leadership."
It would appear things have gone off course for the company, but the compensation is fantastic. "If you are the right candidate, we will award you 51% of our company and you can set your own salary," the listing says.
But what does it take to be CEO of a game intended for "horrible people"? The job description requests "strong public speaking skills" and a willingness "to inherit the consequences of eight years of irresponsible spending." That could suit a lot of people considering the compensation. But then it gets more specific.
Among the qualification required you'll find "experience hunting terrorist masterminds," "minimum eight years experience President of the United State of America or equivalent nation," "strongly prefer the first black editor of Harvard Law Review," and the right person for the job "must currently hold a national approval rating of 57.2% or higher." Oh, and "the ideal candidate will be excited to travel for work and be a recipient of the Nobel Peace Prize."
It's pretty cutthroat work being the CEO of a company known for masturbation jokes.
If you or anyone you know is the right person for the job, there are more details about the position at Craigslist.
Sign up here for our daily Thrillist email, and get your fix of the best in food/drink/fun.
Dustin Nelson is a News Writer with Thrillist. He holds a Guinness World Record but has never met the fingernail lady. He's written for Sports Illustrated, Rolling Stone, Men's Journal, The Rumpus, and other digital wonderlands. Follow him @dlukenelson.