Unresponsive Cat 'Essentially Frozen' by Polar Vortex Somehow Survives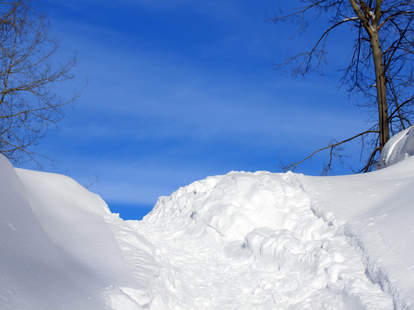 Remember the polar vortex? Of course you do -- it just happened, and it totally sucked. But it didn't suck for anyone quite as much as it sucked for this cat. 
That's because this cat, who goes by the name Fluffy, was turned into a catsicle. ABC News reports that Fluffy was found by her family in a snowbank in Kalispell, Montana on January 31, entirely coated in ice. 
Fluffy was rushed to the Animal Clinic of Kalispell, where veterinarian Jevon Clark tried to take her temperature. It was too low for the thermometer, so they moved her to an emergency animal hospital. There she was revived using water, hair dryers, heated towels, and a heated kennel.
"I've never seen this," Clark told KULR8. "I've been in practice for almost 24 years and she was actually caked in ice, like those ice balls were caked on her all the way around her -- 360 degrees all the way around her."
Andrea Dutter, the clinic's executive director, stressed to CNN that the cat was "essentially frozen."
The clinic posted on Facebook that fluffy somehow made a full recovery, along with the above adorable pictures of her.
Sign up here for our daily Thrillist email and subscribe here for our YouTube channel to get your fix of the best in food/drink/fun.