Tom Petty. Mary Tyler Moore. Bill Paxton. Don Rickles. Chester Bennington. They're just a handful of the many celebrities, artists, and other notable people we lost in 2017 -- some of who left us too soon, others after enriching the world for multiple decades. Their impacts on our lives, however big or small -- positive or negative -- will not be forgotten. So, as you stockpile champagne and ring in a (hopefully better) new year, take a moment to remember the famous figures who changed your life. 
Here's a look at some of the many celebrities and other notable people who died in 2017:
Mary Tyler Moore
December 29, 1936 - January 25, 2017
Everyone knows Mary Tyler Moore from TV shows like The Mary Tyler Moore Show and The Dick Van Dyke Show as well as movies like Flirting With Disaster and Ordinary People. She died of complications from pneumonia at age 80 in Connecticut.
Miguel Ferrer
February 7, 1955 - January 19, 2017
Ferrer, an actor and voice actor, was best known for his breakthrough role as OCP Vice President Bob Morton in RoboCop, but he also appeared in many other movies, including Blank Check, Traffic, and Iron Man 3. He was 61.
John Hurt
January 22, 1940 - January 25, 2017
Sir John Vincent Hurt's acting career spanned more than 50 years on both the big screen and the stage. You know him as Ollivander in the Harry Potter movies as well as his roles in Alien, The Elephant Man, 1984, and the TV series Merlin. He died after battling pancreatic cancer at 77.
William Peter Blatty
January 7, 1928 - January 12, 2017
The horror legend struck fear into the hearts of readers and movie-goers all over the world with his 1971 novel The Exorcist and the subsequent screenplay, which earned him an Academy Award. He died at 89 in Bethesda, Maryland.
Parker Beam
Circa 1941 - January 9, 2017
Parker Beam continued his family's historic bourbon-making empire (you know, Jim Beam bourbon) as the master distiller of Kentucky-based Heaven Hill Distilleries, which produces the popular Evan Williams brand of bourbon. He was 75.
Jimmy "Superfly" Snuka
May 18, 1943 - January 15, 2017
The Fijian professional wrestler was famous for a series of feuds and grudge matches in the 1980s, and was credited with popularizing the "high-flying" style of wrestling in the WWF (now WWE). He died from terminal illness at 73. 
Eugene Cernan
March 14, 1934 - January 16, 2017
In 1972, the American astronaut became the eleventh person to walk on the moon during the Apollo 17 mission. As of 2017, he is still the last person known to have set foot on the moon. He was 82.
Masaya Nakamura
December 24, 1925 - January 22, 2017
The founder of the video game company Namco, Nakamura was known as the "Father of Pac-Man." He died at age 91.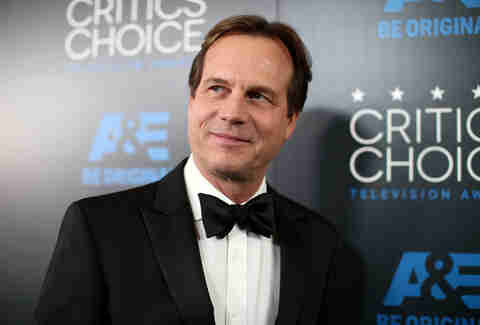 Bill Paxton
May 17, 1955 - February 25, 2017
Twister, Titanic, Aliens, True Lies, The Terminator -- the list of movies that just wouldn't be the same without Bill Paxton is a long one. He died after suffering a stroke at age 61 in Los Angeles.
Harold G. "Hal" Moore
February 13, 1922 - February 10, 2017
An American war here who is credited with saving the lives of many soldiers in the first significant battle between US troops and the army of North Vietnam. He was 94.
Al Jarreau
March 12, 1940 - February 12, 2017
Best known for his 1981 album Breakin' Away, jazz singer Al Jarreau's career spanned 50 years. During that time, he won seven Grammy Awards and was nominated for more than a dozen more. He died at 76 in Los Angeles. 
Norma McCorvey
September 22, 1947 - February 18, 2017
She used the legal pseudonym "Jane Roe" in the legal battle that led to the United States Supreme Court's landmark Roe v. Wade ruling on abortion in 1973. Years later, McCorvey's views on abortion changed and she became a pro-life activist. She died at 69 in Katy, Texas.
Joseph Wapner
November 15, 1919 - February 26, 2017
The retired judge became a household TV personality when he became the first presiding judge on the reality courtroom show, The People's Court. He died at 97 in Los Angeles.
Chuck Berry
October 18, 1926 - March 18, 2017
Chuck Berry wasn't the original guitar hero, he was a pioneer of rock 'n' roll music -- if not the "father of rock 'n' roll." His legacy includes songs such as "Johnny B. Goode," Rock and Roll Music," "Roll Over Beethoven," "Maybellene," and a vast catalogue of songs filled with guitar solos. He died in Wentzville, Missouri at the age of 90. 
Robert James Waller
August 1, 1939 - March 10, 2017
Waller is best known for his 1992 book "The Bridges of Madison County," which was adapted into the 1995 romance movie of the same name, starring Meryl Streep and Clint Eastwood. He was 77.
Paula Fox
April 22, 1923 - March 1, 2017
The award-winning author was honored for her contributions as a children's writer. She also wrote novels for adults such as Poor George, Borrowed Finery, The Slave Dancer, and Desperate Characters along with two memoirs. She was 93. 
David Rockefeller
June 12, 1915 - March 20, 2017
The billionaire businessman and banker was the patriarch of his well-known philanthropic family until he died at age 101.
Míriam Colón
August 20, 1936 - March 3, 2017
Míriam Colón was a Puerto Rican actress and founder of the Puerto Rican Traveling Theater in New York City. You probably know her for her work on Scarface, Goal! The Dream Begins, and Sabrina. She died at age 80 in NYC.
Robert Osborne
May 3, 1932 - March 6, 2017
This American actor, historian, and TV presenter was known as the face of Turner Classic Movies for more than two decades. He was 84.
Chuck Barris
June 3, 1929 - March 21, 2017
Barris was the creator behind game shows such as The Dating Game and The Newlywed Game and was the host of The Gong Show. He was 87.
Joni Sledge
September 13, 1956 - March 10, 2017
The singer and songwriter will always be remembered as part of the American family vocal group Sister Sledge, which blessed the world with the 1979 dance hit "We Are Family." She died at 60.
Gilbert Baker
June 2, 1951 - March 31, 2017
This American gay-rights activist created the rainbow pride flag that has since become a ubiquitous symbol of the LGBT community all around the world.
Jerry Krause
April 6, 1939 - March 21, 2017
As manager, Krause led the Chicago Bulls to six NBA championships during the team's '90s dynasty with Michael Jordan.
Don Rickles
May 8, 1926 - April 6, 2017
Don Rickles, described by The New York Times as "comedy's equal opportunity offender," was a stand-up comedian famous for his insult humor and acting. You know him from appearances on a variety of talk and late-night shows, or maybe as the voice of Mr. Potato Head in the Toy Story movies. He died in Beverly Hills at age 90.
Jonathan Demme
February 22, 1944 - April 26, 2017
Although he first rose to fame with '80s comedy films such as Melvin and Howard and Married to the Mob, Demme is best known for directing The Silence of the Lambs. He won the Academy Award for Best Director for the horror film in 1991. He died at 73 in New York.
Paul O'Neill
February 23, 1956 - April 5, 2017
The musician, composer, and lyricist founded the famous laser and pyrotechnic-prone Trans-Siberian Orchestra. He was 61.
Erin Moran
October 18, 1960 - April 22, 2017
This American actress and former child star played Joanie Cunningham on the TV sitcom Happy Days as well as the spin-off show, Joanie Loves Chachi. She died after a battle with cancer at 56.
J. Geils
February 20, 1946 - April 11, 2017
In 1968, Geils founded the J. Geils Band, which went on to put out such '80s hits as "Centerfold," "Love Stinks, "Must of Got Lost," and more. He died of natural causes at age 71.
Charlie Murphy
July 12, 1959 - April 12, 2017
A writer, comedian, and actor, Murphy was best known as a cast member and writer on Comedy Central's Chappelle's Show. He was also the older brother of actor Eddie Murphy. He died after battling leukemia at 57. 
Aaron Hernandez
November 6, 1989 - April 19, 2017
Hernandez was an NFL football player and tight end for the New England Patriots until the 2013 off season, when he was arrested, charged, and later sentenced to life in prison for the murder of Odin Lloyd. He was found dead in his cell from an apparent suicide at the age of 27.
Chris Cornell
July 20, 1964 - May 18, 2017
Chris Cornell will always be remembered for fronting the rock bands Soundgarden and Audioslave, but he also blessed the world with numerous solo projects and contributions to major movie soundtracks. He died at 52 in Detroit, Michigan.
Roger Moore
October 14, 1927 - May 23, 2017
The English actor played James Bond in seven 007 films from 1973 to 1985, including The Spy Who Loved Me, A View to a Kill, and Octopussy. He was 89.
Gregg Allman
December 8, 1947 - May 27, 2017
Known for his soulful voice, Allman is widely recognized as a music legend who pioneered the Southern rock genre. He performed as part of the Allman Brothers Band with a Hammond organ and a guitar, and he wrote several of the group's biggest hits, including "Midnight Rider, "Whipping Post", and "Melissa." He was 69.
Roger Ailes
May 15, 1940 - May 18, 2017
The TV producer, executive, and conservative Republican media consultant created Fox News in 1996 with media mogul Rupert Murdoch. He resigned from the company after facing sexual misconduct allegations and became an advisor to Donald Trump's 2016 presidential campaign. He died aged 77.
Powers Boothe
June 1, 1948 - May 14, 2017
Best known as a character actor who played the bad guy in movies like The Avengers, Tombstone, and Sin City, Boothe was also a TV actor, voice actor, and video game actor over the course of his nearly 40-year career. He was 68.
Adam West
September 19, 1928 - June 9, 2017
Although West is famous for playing Batman in the 1960s TV series, a feature film, and later animated features, he was also beloved for playing himself (as a voice actor) on shows like The Fairly OddParents, The Simpsons, and Family Guy (watch the show's touching tribute to him). He was 88.
Glenne Headly
March 13, 1955 - June 8, 2017
An actress with a career spanning more than four decades, Headly was best known for her roles in Dick Tracy, Dirty Rotten Scoundrels, and Mr. Holland's Opus. She was 62.
Michael Bond
January 13, 1926 - June 27, 2017
This British author wrote a series of stories for children, featuring the beloved character of Paddington Bear. He died at 91 in London. 
John G. Avildsen
December 21, 1935 - June 16, 2017
Avildsen won the Academy Award for Best Director in 1977 for Rocky. He also directed numerous other films, including The Karate Kid, Inferno, Rocky V, among others. He was 81.
Prodigy
November 2, 1974 - June 20, 2017
Albert Johnson, best known by his stage name Prodigy, performed alongside Havoc as the hip-hop duo Mobb Deep, which is best known for the 1995 hit album The Infamous and the track "Shook Ones Pt. II." He died after choking on food at a Las Vegas hospital at age 42. 
Gary DeCarlo
June 5, 1942 - June 28, 2017
He was the lead singer in the 1969 hit song, "Na Na Hey Hey Kiss Him Goodbye," which has since become a sports anthem used as a chanted stadium taunt. He was 75.
Chester Bennington
March 20, 1976 - July 20, 2017
You know him as the lead singer of Linkin Park as well as the frontman of Stone Temple Pilots and Dead by Sunrise. Linkin Park's debut album, Hybrid Theory, was certified Platinum by the Recording Industry Association of America in 2005 and the band has since sold over 65 million records worldwide. Bennington was widely regarded as one of the greatest rock vocalists of the 2000s. He died from suicide at 41.
John Heard
March 7, 1946 - July 21, 2017
Heard is perhaps best known for playing Peter McCallister (the dad) in Home Alone and Home Alone 2: Lost in New York as well as guest starring on The Sopranos, for which he was nominated for an Emmy Award in 1999. He was 71.
Sam Shepard
November 5, 1943 - July 27, 2017
The actor, author, and playwright won the Pulitzer Prize for drama in 1979 for his play, Buried Child. He also appeared in several movies and shows such as Steel Magnolias and August: Osage County, and he was nominated for an Oscar in 1983 for his role in The Right Stuff. He was 73.
Jeanne Moreau
January 23, 1928 - July 31, 2017
Moreau was a French actress, singer, and director who started acting 1947 and became well known as the star of the 1958 film, Elevator to the Gallows. She continued to work on and appear in films until her 80s and died at 89 in Paris. 
Martin Landau
June 20, 1928 - July 15, 2017
One of his first appearances was in the role of Leonard in Alfred Hitchcock's 1959 film, North by Northwest. He went on to star in the television series Mission: Impossible, among other shows and films, throughout his more than 60-year career. He was 89.
George Romero
February 4, 1940 - July 16, 2017
Romero's 1968 zombie movie Night of the Living Dead is widely considered as the original zombie movie that spawned countless other stories, books, movies, and shows about the undead. Some even called him the "Father of the Zombie Film." He was 77.
Jerry Lewis
March 16, 1926 - August 20, 2017
The comedian and actor was famous for his slapstick humor in TV, film, radio, and stage performances spanning several decades. You likely remember him as the longtime host of the Labor Day weekend broadcast of The Jerry Lewis MDA Labor Day Telethon for muscular dystrophy. He was 91.
Dick Gregory
October 12, 1932 - August 19, 2017
The African-American comedian and civil rights activist famously broke through racial barriers with his comedy during the 1960s. As a political activist, he protested against racial injustice and the Vietnam War. He was 84.
Barbara Cook
October 25, 1927 - August 8, 2017
Cook came to fame as the lead in the Broadway musicals Plain and Fancy, Candide, and The Music Man in the 1950s. She was widely regarded for her soprano voice, won a Tony Award for her role in The Music Man, and later enjoyed a successful second career as a cabaret and concert singer. She was 89.
Glen Campbell
April 22, 1936 - August 8, 2017
Throughout his more than 50 years as musician and actor, Campbell released more than 70 albums and appeared in several shows and movies such as True Grit. His music hits include "Rhinestone Cowboy," "Wichita Lineman," and "Gentle on My Mind," among many others. He was 81.
Tobe Hooper
January 25, 1943 - August 26, 2017
Hooper was regarded as one of the "Masters of Horror," with his major contributions to the film genre, including The Texas Chain Saw Massacre, Poltergeist, and The Guardian. He was 74.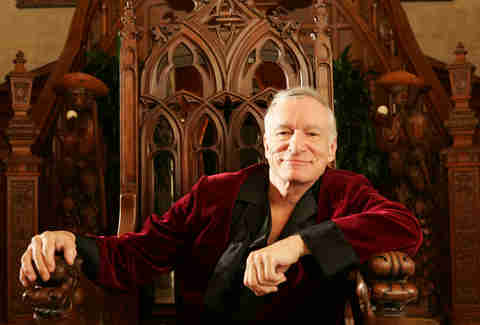 Hugh Hefner
April 9, 1926 - September 27, 2017
The legendary founder and longtime editor-in-chief of Playboy magazine, Hefner built a multimedia empire around a lifestyle of sexual liberation and expression and lived as an icon of exactly that -- often in a silk robe and surrounded by attractive young women -- until his death. He died at his home in the Playboy Mansion at 91. 
Edith Windsor
June 20, 1929 - September 12, 2017
Windsor, who went by 'Edie,' was a prominent figure in the LGBT rights movement as the lead plaintiff in the landmark United States Supreme Court case, United States v. Windsor, which successfully led the court to strike down Section 3 of the Defense of Marriage Act in 2013 and, ultimately, helped pave the way for full marriage equality for same-sex couples in the US. She was 88.
Frank Vincent
April 15, 1937 - September 13, 2017
While Vincent is best known for his prominent role as Phil Leotardo on The Sopranos, you've also seen him in movies, including Goodfellas, Casino, and Raging Bull, among many others. He was 80.
Walter Becker
February 20, 1950 - September 3, 2017
You know him as a founding member of the band Steely Dan, for which he performed as guitarist, bassist, and co-songwriter. After reforming the band with Donald Fagen in 1993, their 2000 album, Two Against Nature, earned them four Grammy Awards. He was 67.
Harry Dean Stanton
July 14, 1926 - September 15, 2017
The character actor appeared in numerous films such as Alien, The Green Mile, The Repo Man, and many more throughout a career spanning six decades. He was 91.
Monty Hall
August 25, 1921 - September 30, 2017
You probably know him as the longtime host of Let's Make a Deal. He was 96.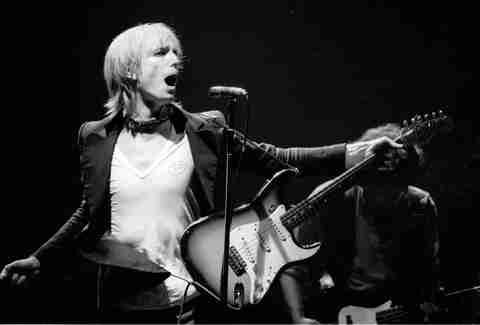 Tom Petty
October 20, 1950 - October 2, 2017
The singer-songwriter, multi-instrumentalist, and rock legend blessed the world with a long legacy of music that includes songs like "Free Fallin'," "American Girl," "I Won't Back Down," and many more as lead singer of Tom Petty and the Heartbreakers. Petty was one of the best-selling musicians of all time and was inducted into the Rock and Roll Hall of Fame in 2001. He died of cardiac arrest in Santa Monica, California. He was 66.
Fats Domino
February 26, 1928 - October 24, 2017
A pioneer of rock and roll, Domino sold more than 65 million records throughout a career spanning several decades. His hits include songs such as "Ain't That a Shame," "Blueberry Hill," "Whole Lotta Loving," and many more. He was 89.
Robert Guillaume
November 30, 1927 - October 24, 2017
Guillaume's TV, film, and stage career spanned more than five decades. He was best known for playing Benson on Soap (as well as the spin-off show, Benson) and as Isaac Jaffe on Sports Night. You probably know him as the voice of Rafiki in The Lion King. He was 89.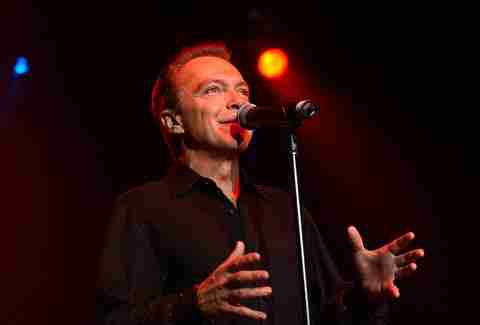 David Cassidy
April 12, 1950 - November 21, 2017
Cassidy became a heartthrob in the 1970s as Keith Partridge in the popular musical-sitcom show, The Partridge Family. As an actor, singer, and guitarist, he went on to have a long career in acting and music. He was 67.
Malcolm Young
January 6, 1953 - November 18, 2017
Young co-founded AC/DC in 1973 and performed as the hard rock band's rhythm guitarist, backing vocalist, and songwriter until he retired in 2014 due to health issues (minus a short absence in 1988). He was inducted into the Rock and Roll Hall of Fame in 2003. He died at 64 in Sydney, Australia. 
Della Reese
July 6, 1931 - November 19, 2017
The jazz and gospel singer, talk show host, and actress enjoyed a career spanning more than 70 years. You may know her as Tess on the supernatural TV series Touched By An Angel. She was 86.
Liz Smith
February 2, 1923 - November 12, 2017
Throughout her long career as a gossip columnist, Smith wrote columns for the New York Daily News, The Washington Post, and Cosmopolitan and became known as "The Grand Dame of Dish." She was 94.
Mel Tillis
August 8, 1932 - November 19, 2017
The singer and songwriter became a country music star with a string of Top 10 hits in the 1970s, including "Coca-Cola Cowboy," "I Ain't Never," and "Good Woman Blues." In 2012, President Barack Obama presented Tillis with the National Medal of Arts for his contributions to country music. He died at 85 in Ocala, Florida. 
Jim Nabors
June 12, 1930 - November 30, 2017
Nabors came to fame playing the dim but beloved Gomer Pyle on The Andy Griffith Show. The Alabama-born actor would later appear on variety shows in the '60s and '70s and several movies and TV shows into the 1990s. He was 87.
Lil Peep
November 1, 1996 - November 15, 2017
The young hip-hop artist got his start in 2015, when his first mixtape, Lil Peep Part One, amassed thousands of plays online. After two more mixtapes, he released his first album, Come Over When You're Sober, in August of 2017. He died from a drug overdose in Tucson, Arizona at 21. 
Charles Manson
November 12, 1934 - November 19, 2017
The criminal cult leader and his followers committed nine murders in July and August 1969. He was convicted of first-degree murder for multiple deaths, among other charges. He was sentenced to death, but his sentence was commuted to life in prison when California did away with the death penalty and later died at 83.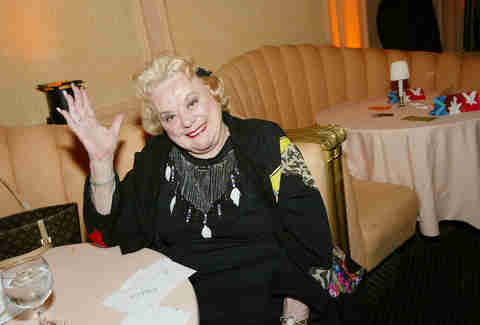 Rose Marie
August 15, 1923 - December 28, 2017
Marie, who started off as a child performer known as Baby Rose Marie and ultimately went on to become a show business legend on both the stage and TV, enjoyed a career spanning more than nine decades. She was best known for her role as Sally Rogers on The Dick Van Dyke Show in the '60s and appeared on numerous other shows and Broadway productions through the 2000s. She was 94.
Kim Jong-hyun
April 8, 1990 - December 18, 2017
The K-pop star and frontman of SHINee was a major celebrity in his native South Korea, but he also had a huge fan following in the United States and elsewhere around the world. He died at age 27 in an apparent suicide in Seoul, South Korea. 
Sign up here for our daily Thrillist email and subscribe here for our YouTube channel to get your fix of the best in food/drink/fun.