Hurry, You Can Fly to India For Only $412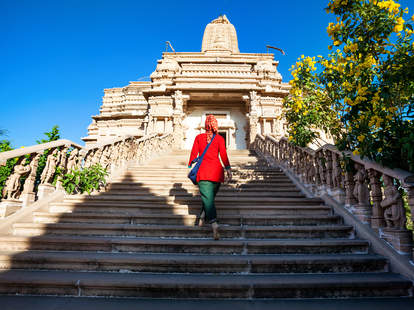 If you've ever wanted to turn that weekend on the other side of the state into a weekend on the other side of the world, your flight might be departing soon.
Flying out New York, you can get to Delhi, India for just $412 in November. That fare was a longer trek, which you might want if you're going to travel that far. However, there are fares throughout late October and November for under $500. That's a solid deal. The route's average price is between $697 and $1,060 for November into December, reports Fare Detective. 
Momondo Screengrab
Momondo Screengrab
Flying from New York, you can also find similar deals on flights to Mumbai from late September into November, as first highlighted by Secret Flying. 
To get a good flight, you'll want to search for flights from China Eastern Airlines or Air China on Momondo. You'll find some deals via Google Flights, but the prices are significantly lower on the former site.
One thing to note on these routes is they're not the fastest treks you're going to find. To some extent, that should be expected at these prices. One return trip for a $527 roundtrip flight to Mumbai had you spending a day in Beijing. On the upside, a trip with a long layover might just be a bonus getaway somewhere fun. If you're up for an adventure, the layover might not be a bad thing. (There are times when a layover is a feature of your adventure.)
As for other US departure cities, there are some deals if you're willing to dig, but the prices aren't quite as notable as the fares flying out of New York. Maybe try your luck on a flight to Hawaii.
h/t Secret Flying
Sign up here for our daily Thrillist email, and get your fix of the best in food/drink/fun.
Dustin Nelson is a News Writer with Thrillist. He holds a Guinness World Record but has never met the fingernail lady. Follow him @dlukenelson.