Low-Fare Alert: Fly Round-Trip to London for $251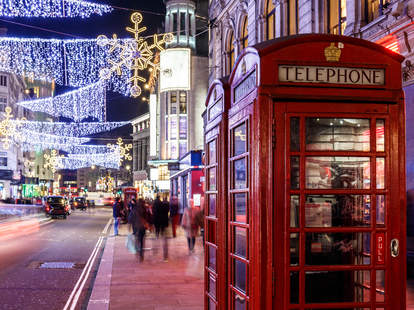 'Tis the season to get away from everything with a cheap flight to anywhere but here.
Using Norwegian's Low Fare Calendar, you can get a great deal on a flight to London. Round-trip tickets out of Boston are available for just $251 at select times from January to March. 
Getting to that price is a bit of a trick, though. If you hop onto Norwegian's Low Fare Calendar it's easy to find a round-trip ticket for $283 (see below). But, as The Flight Deal highlights, if you book the flight in Euros you can get it for just €236. When that's converted back at the current exchange rate, the tickets run just $251 USD, as long as your credit card doesn't have a conversion fee.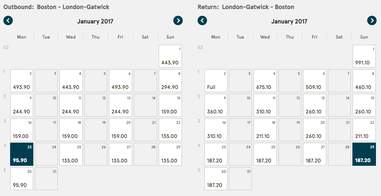 Norwegian.com Screengrab
Norwegian is a budget airline, so their flights are best when you're able to make due with a carry-on and avoid all the little things airlines do to nickel and dime you out of a cheap vacation.
Flight prices change pretty quick, so move on this one if you want it. Otherwise for around $30-40 more you can find other date options, which are still a pretty good deal.
There are some decent prices available from other departure cities in this same time frame as well. Taking off from San Francisco, you can grab round-trip tickets for just $369. From Miami tickets are going for $406, L.A. and Orlando have tickets for $439, and for $455 you can snag tickets out of New York City.
Probably time to get yourself a gift for the holidays.
h/t The Flight Deal
Sign up here for our daily Thrillist email, and get your fix of the best in food/drink/fun.
Dustin Nelson is a News Writer with Thrillist. He holds a Guinness World Record but has never met the fingernail lady. He's written for Sports Illustrated, Rolling Stone, Men's Journal, The Rumpus, and other digital wonderlands. Follow him @dlukenelson.