Cheap Flight Alert: $288 Round-Trip Flights to Europe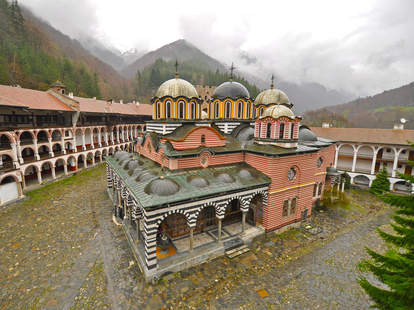 Thinking about winter in the middle of July is a cruel form of torture, but it feels a little better when you're buying a ticket to head somewhere beautiful. Using CheapOAir right now, there are tickets from New York City to Sofia, Bulgaria on Brussels Airlines and Bulgaria Air for as little as $288.36, which is insanely cheap. That's cheaper than tickets to Wichita and you don't even want to go to Wichita. Tickets to Sofia on other sites are coming in around $640 on the cheap side. 
CheapOAir
Tickets at that price can be found in November 2016 and then again for flights in January through April of 2017. Though, with flight prices more fickle than an octogenarian with a thermostat, these prices aren't going to last all that long. However, these prices aren't appearing in calendar view on the site, and that might help them last a little longer. They only appear once exact dates are selected.
Another cheap find, highlighted by Flight Deal, has tickets as low as $259 to Mexico City from Newark, Chicago, San Francisco, Cleveland, or Washington D.C. These are a little trickier to track down, though. 
To snag these, use the ITA Software Matrix Airfare Search. Select "Advanced Routing Codes" on the search bar. Enter the city you're flying out of and all Mexico City airports as the destination. For the outbound advanced routing code, enter "aa+ /f bc=O" and for the return routing code use "aa+ /f bc=O."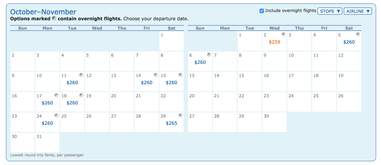 Matrix Airfare Search
Then under dates, select "See calendar of lowest fares" and enter the range "3-10." It might require an overnight flight or a layover, but that's a damn cheap ticket to find yourself in warmer climes come winter. Treat yourself. You deserve it. And if you don't, then what do you care what others think, sinner?
Sign up here for our daily Thrillist email, and get your fix of the best in food/drink/fun.
Dustin Nelson is a News Writer with Thrillist. All his favorite octogenarians are hell with a thermostat. Follow him @dlukenelson.