This Airline Has $59 Tickets to the Caribbean in 2018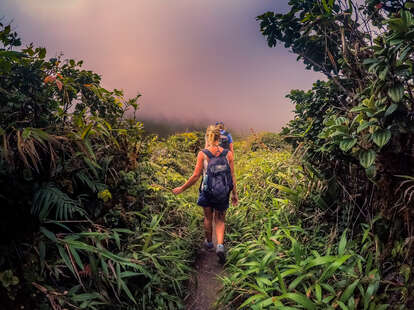 Shutterstock
Shutterstock
Now that the snow has started flying in parts of the country, it's time to fly the coop. Norwegian is offering $59 one-way flights to the Caribbean for trips in January through March.
The sale has flights to Guadeloupe and Martinique from New York, Boston, and Fort Lauderdale at this price. (There are even $49 flights out of Fort Lauderdale in January.) On the applicable flights, the airline is making 100 seats available at this low price, which means the low fares will probably get gobbled up in a hurry.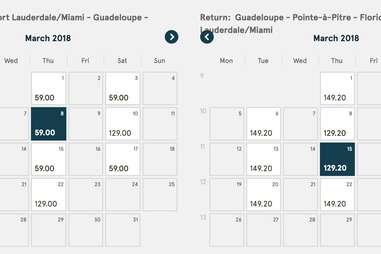 Norwegian is a budget airline, so there's always a little bit more to the story. The airline offers a single complimentary carry-on bag per ticket at the alluring $59 price point. If you can travel light, it's a good deal. If you need a checked bag, the airline will charge for that.
However, instead of paying for that bag outright, it's smarter to upgrade your ticket. You'll save around $11 per ticket by upgrading from the LowFare class to the LowFare+ class, which includes a complimentary checked bag and a carry-on. The LowFare+ class also includes a free seat reservation and meal.
The sale lasts from December 5 through December 7. That short time frame coupled with the limited tickets means you have to move quickly if you want to give winter the bird and head to warmer climes in 2018.
Sign up here for our daily Thrillist email, and get your fix of the best in food/drink/fun.
Dustin Nelson is a News Writer with Thrillist. He holds a Guinness World Record but has never met the fingernail lady. Follow him @dlukenelson.