Get a $99 Flight to Iceland in the Summer With This Airline's Sale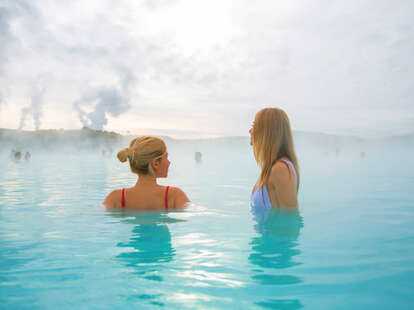 Price wars on flights from the US to Europe have made the $99 flight a somewhat frequent sight. But you still have to jump on it when they're available. A new sale from WOW Air is offering one-way flights for $99.
It's not just the price that's notable in the sale. WOW Air is celebrating the addition of St. Louis to the list of US cities it services. The first WOW flight took off last week. Though, St. Louis isn't the only city with sale flights. You can dig up flights for as little as $99 one-way or $199.98 round trip out of Boston ($99), Chicago ($99), Cincinnati ($99), Cleveland ($99), Dallas ($129), Detroit ($99), Los Angeles ($129), New York ($99), Pittsburgh ($99), San Francisco ($129), and Washington DC ($99).
As with any sale, get on it if you want the cheapest flights and the best date selection. Sale prices disappear quickly.
WOW should be approached with the same skepticism as any budget carrier. The sticker price is great, but it can balloon quickly. WOW charges for luggage beyond your personal item. It also charges if you want to select your seat.
However, that doesn't mean you can't unearth a cheap flight. You could be on your way to an afternoon in the Blue Lagoon or a trip on the Ring Road before you know it. (Or you could go dig up an insanely cheap flight to India because WOW just announced it will soon start flying to India with $199 one-way flights.)
Sign up here for our daily Thrillist email and subscribe here for our YouTube channel to get your fix of the best in food/drink/fun.

Dustin Nelson is a News Writer with Thrillist. He holds a Guinness World Record but has never met the fingernail lady. Follow him @dlukenelson.