Summer Flights to Iceland Just Dropped to $99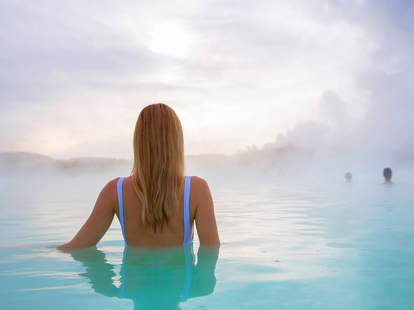 If your summer plans are still in flux, this deal may be awfully alluring. WOW Air is running a sale with $99.99 one-way tickets to Iceland, and you can find round-trip fares for as cheap as $199.98. That's about as cheap as you'll ever find tickets between the US and Reykjavik to satisfy your craving for a dinner of fermented shark meat. 
You'll find $99.99 fares flying out of Boston, Chicago, Cleveland, New York, Pittsburgh, and Washington DC. Though, those aren't the only cities with deals. You can also fly out of Cincinnati ($104.99), St. Louis ($104.99), Detroit ($119.99), Los Angeles ($129.99), San Francisco ($135.99), and Dallas ($149.99).
The available dates vary by city, but the deals run from May through October, offering plenty of options if you've been putting off your Icelandic vacation.
wowair.com
Wowair.com
Before you buy tickets, be sure to give a good look through the many fees you might incur by flying with WOW. It's a budget airline, so you'll get dinged for luggage, seat selection, and food. Though, if you're a savvy traveler, you can still tamp the cost down and get to Reykjavik for surprisingly little money.
The sale doesn't have a stated end date, but cheap airfare generally doesn't last long. If you want to find tickets, you should purchase quickly. Often, the best fares disappear in a matter of hours.
The travel times are largely in the summer, so you won't sleep in a bubble and watch the Northern Lights, but you could take advantage of nearly 24 hours of sunlight and hit the Secret Solstice festival or drive the Ring Road.
Sign up here for our daily Thrillist email and subscribe here for our YouTube channel to get your fix of the best in food/drink/fun.

Dustin Nelson is a News Writer with Thrillist. He holds a Guinness World Record but has never met the fingernail lady. Follow him @dlukenelson.