Flights Are Just a Penny Plus Fees in This Airline's 'Penny Plus' Sale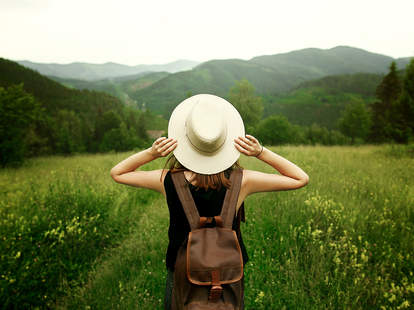 You know what's coming? Thanksgiving. For many people that means some combination of your aunt's dry turkey, listening to relatives snore on the couch, and awkward silences after grandpa ends a political debate by explaining how things were done "in his day."
You know what should be coming? A vacation or staycation. You deserve some kind of relaxing start to the holiday season. If you didn't take advantage of Frontier Airline's 90% off sale, your patience may be rewarded. The budget airline just launched another of its "Penny Plus" sales. 
The name comes from the airfare being lowered to a penny. You're still paying for taxes and other airline fees, as you can see in the example flight below, but you can find one-way tickets for as little as $15 and round-trip fares for $28.40 out of dozens of cities. 
FlyFrontier.com
The sale will end at midnight on November 15, and the sale only applies to flights taken between November 26 and February 13, 2019. (Additionally, if you buy before midnight on November 14, some flights are eligible for a 25% discount with the code "SAVE25.")
Of course, this is a low-cost carrier, so buyer beware. The prices are low with airlines like Frontier because there's often a less than exciting on-time arrival rate, and you're going to get charged for bags, food, and seat selection. 
But if that doesn't dissuade you, there are cheap tickets to be found here out of a ton of U.S. cities. Treat yourself, because the holidays are coming with all the terrifying fury of winter in Westeros.
Sign up here for our daily Thrillist email and subscribe here for our YouTube channel to get your fix of the best in food/drink/fun.