Hurry, Round-Trip Flights to Ireland Just Dropped to Around $250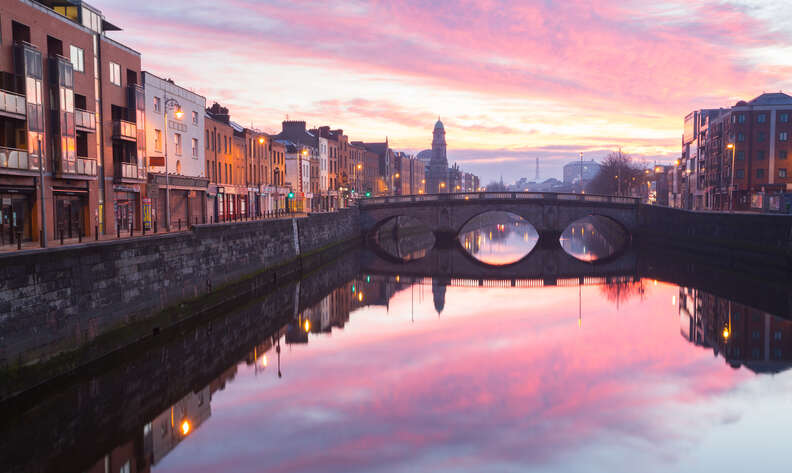 David Soanes Photography/Moment/Getty Images
David Soanes Photography/Moment/Getty Images
If you're feeling a little raw about dropping most of your travel budget on flights to eat overcooked turkey with your extended family, we get it. (Though, to be honest, you should make an effort to appreciate them more.) But fret not, because you can still travel if you keep your eye out for deals -- like a new batch spotted on Wednesday that will get you round-trip flights to Dublin, Ireland for seriously cheap.
If you act fast, you could get to the home of Guinness for as low as $248 from cities like Boston, Providence, Chicago, Detroit, Los Angeles, Minneapolis, and more, according to Dollar Flight Club, a service that specializes in finding affordable international flights. As of now, these low prices are available on multiple major airlines from a long list of cities, and the cheapest dates mostly take place between December 4 to February 7. That being said, there's a lot of variance from city to city and date to date, so make sure to look around a bit to find what's best for you.
Here are a few examples of the current deals

While these might not compare to the average JetBlue flash sale on domestic flights, a flight to Dublin generally costs around $950, according to DFC, so you're likely saving around $600. Just keep in mind that these prices are going to fluctuate based on the dates you select and when you purchase, you should be thorough when you look at possible return and departure dates in Google Flights. And move fast when you've decided on your plans; these deals may not last 'til tomorrow.
Just don't forget to send your family a postcard when you get to Dublin.
Sign up here for our daily Thrillist email and subscribe here for our YouTube channel to get your fix of the best in food/drink/fun.