Quick, Round-Trip Flights to Europe Are as Cheap as $253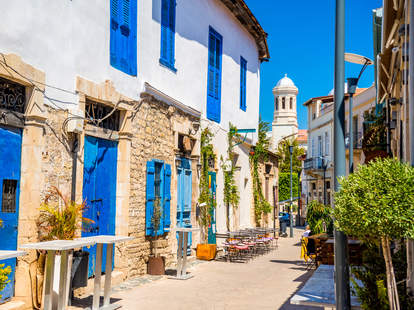 It's an unexpected move to celebrate Independence Day in the U.S. by taking advantage of cheap fares to Europe. But if that's the kind of oddity that gives you pleasure, Norwegian Air Shuttle is going to give you the opportunity to make it all happen.
Norwegian is having a sale that features round-trip flights to Europe starting at $253 on trips between September through December. You can find flights taking off from Boston, Denver, Fort Lauderdale, Hartford, Las Vegas, Los Angeles, New York, Newark, Orlando, San Francisco, and Seattle. Those flights are headed all over Europe, but of particular interest might be Belfast, UK; Bergen, Norway; Dublin, Ireland; and Edinburgh, Scotland, all of which have one-way flights for $99.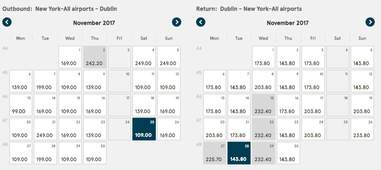 Norwegian.com Screengrab
However, there are loads of other locations with good prices. For instance, there are one-way fares to London from New York for $149. There are also notably affordable tickets to Alicante, Spain ($152 one-way); Amsterdam, Netherlands ($195); Antalya, Turkey ($215); Barcelona, Spain ($159); Berlin, Germany ($195); Copenhagen, Denmark ($139); Crete, Greece ($237); Cyprus ($228); Dubai, United Arab Emirates ($288); Gothenburg, Sweden ($185); Helsinki, Finland ($174); Madrid, Spain ($233); Malmo, Sweden ($185); Nice, France ($228); Oslo, Norway ($139); Paris, France ($149); Reykjavik, Iceland ($208); Rome, Italy ($189); Shannon, Ireland ($119); Stockholm, Sweden ($179); and Tel Aviv, Israel ($289).
That's just a taste of the alluring one-way prices you can dig up in the sale.
However, before you start packing, note that Norwegian is a budget airline. The prices are good, but you can wind up paying more than you expect for all the little extras like baggage, meals, and seat reservations if you don't plan ahead. The airline allows passengers to bring one carry-on bag and one personal item for free, so it is possible to get by without checked bag fees, but price out your whole trip.
Nonetheless, if you can tuck everything into your carry-on and find a cheap meal alternative in the airport, you can take advantage of some good deals. However, be sure to move quickly if you want the best prices, because they can change rapidly.
Sign up here for our daily Thrillist email, and get your fix of the best in food/drink/fun.
Dustin Nelson is a News Writer with Thrillist. He holds a Guinness World Record but has never met the fingernail lady. Follow him @dlukenelson.