Quick, Flights to Hong Kong Are Going for As Little As $385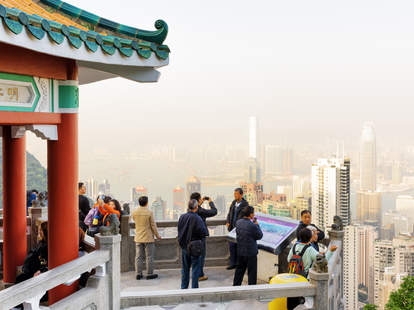 Like with new routes to Hawaii tamping down flight prices, there may be lower fares from Los Angeles to Hong Kong in the near future. Hong Kong Airlines is adding its first non-stop service to the continental US in December. That has the potential to drive prices down, but cheap fares are already arriving even before service begins. (Then there are more deals through Hong Kong Airlines once service officially starts.)
For trips in September and October, flights from Los Angeles to Hong Kong can be found for $385. After Hong Kong Airlines begins regular service, flights in January and February are as low as $428. Fare Detective puts the average historical price of January flights from LA to Hong Kong between $576 and $634.
Screengrab Orbitz.com
Screengrab Orbitz.com
Tickets as low as $423 are also available flying out of Vancouver in January and February. Vancouver was the first North American city to get service from Hong Kong Airlines when it began flying there in June of this year.
The airline doesn't service these cities, but you can dig up below average prices for early in 2018 out of San Francisco ($486) and New York City ($516). It's worth digging around a few sites to find the lowest fares, but the lowest fares have been easy to spot on both Orbitz and Expedia. 
For fall fares especially, book your flight soon. Earlier Sunday, fares were at $381, so they're already rising and unlikely to stay that low for long. 
h/t The Points Guy
Sign up here for our daily Thrillist email, and get your fix of the best in food/drink/fun.
Dustin Nelson is a News Writer with Thrillist. He holds a Guinness World Record but has never met the fingernail lady. Follow him @dlukenelson.