Round-Trip Flights to London Just Dropped Below $300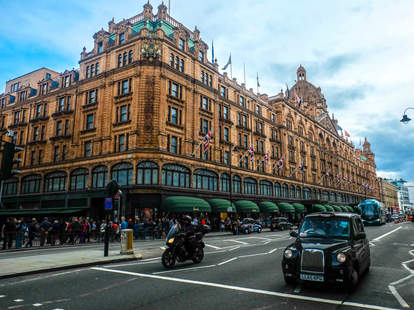 Sure, it may be crunch time to stock up on gifts for all the people on your list this year, but who's to say you can't treat yourself to something nice this season, too? No one, that's who. So, in the spirit of giving, and giving yourself a nice post-holiday vacation, you may want to take advantage of an excellent deal on airfare right now and book a trip to London, since flights there are currently going for under $300, round trip. 
As of Thursday morning, you can score a round-trip flight to London for as little as $295 from a number of US cities, including Chicago, Denver, New York (Newark), Orlando, and San Francisco, according to the folks at flight deal notification source Dollar Flight Club, who first spotted the deal. Roundtrip flights from Toronto are currently as low as $280. You'll have to act fast, though, since DFC believes prices will go up in the next 24 hours. Seriously, hurry.
As of this writing, the deals are available on Icelandair, and for flights to the British capital during mid-January and February 2019, so head over to Google Flights and do some browsing. They also all involve a layover in Reykjavic, Iceland and will have you flying into Gatwick Airport. Still, these are exceptional deals for transatlantic flights, considering a similar trip will often go for around $850, according to the DFC deal sleuths.
Of course, if you'd rather a more domestic getaway to wind down after the holiday madness, both JetBlue and Southwest are currently running sales with cheap flights to and from cities all across the country. 
Sign up here for our daily Thrillist email and subscribe here for our YouTube channel to get your fix of the best in food/drink/fun.