Whoa... Flights to Spain Are $400 or Less from All Around the US Right Now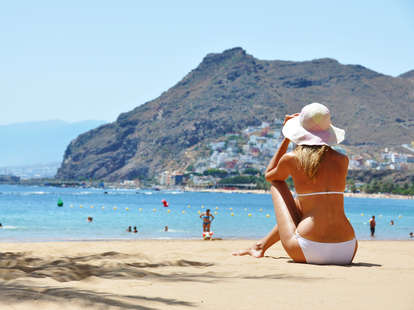 If you're the kind of person who scoffs at dirt-cheap flights to cold-weather places, saying things like, "Yeah, well, it's in February and I just wanna be on a beach," in Facebook comments... well, spend your time in better places than Facebook comments. Like Spain!
Actually, you can still comment on Facebook from Spain. And now you can get there for really cheap!
Right now, Delta Airlines, in partnership with KLM and Air France, has flight from all around the United States to locations throughout Spain for as little as $387. No, you don't have to live in NYC to enjoy this offer, and no, you can go places other than Barcelona. Check out some sample itineraries on Google Flights right now.
For example, you can fly from Atlanta to Barcelona for $401 in April. If you want to fly into a smaller city or island like, say, Ibiza, you can do just that for only about $30 more, on average. Same goes for all these other cities of origin -- pick out your dream destination in Spain, then get to booking for under $500, round trip.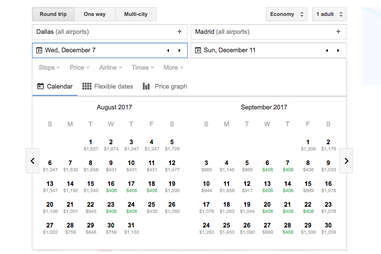 These cheap flights are on the calendar all the way into August and September 2017, so it's not like you'll have to go when it's cold, either. And again, that applies to all cities of origin and destinations. You'll have to be a bit flexible on dates, but there are too many deals to count, like this one from Dallas to Madrid in August for $406.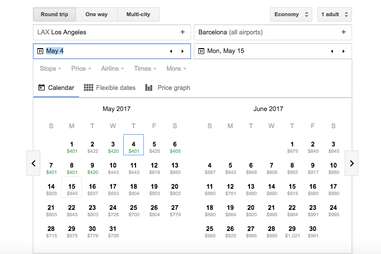 You can even fly from Los Angeles to Madrid for $401 in May!
Flights in the deal start ASAP, thought the cheapest fares are sure to sell out quick. But with so many dates open from now through next September, and deals all over the US to all over Spain, you'd be crazy to not give yourself a warm-weather break. Who couldn't use more sangria, tapas and beaches in their life?
You should book this now. What the hell are you waiting for?
Sign up here for our daily Thrillist email, and get your fix of the best in food/drink/fun.
Ryan Craggs is Thrillist's Senior News Editor. He lived in Spain for 18 months, and he approves this message. Follow him @ryanrcraggs.