You'll have to move quickly to take advantage of Frontier Airline's latest flash sale. Until midnight on February 5, you can find $29 one-way flights around the US. Even if you find the sale too late, the airline is bound to have cheap flights available. That's kind of the thing it does. 
There are cheap sojourns available over short distances, but there are deals just about anywhere the airline flies. A total of 38 routes currently have flights under $30. 
If you happen to be a member of the airline's Discount Den club, you can get the cost down as low as $19 per one-way flight. At $49.99 per year, it may make sense if you fly with budget airlines regularly. It would only take a couple flights (or one flight with multiple tickets) to see the membership pay for itself.
Recommended Video
This City Has Got the Ultimate Bloody Mary Bar Crawl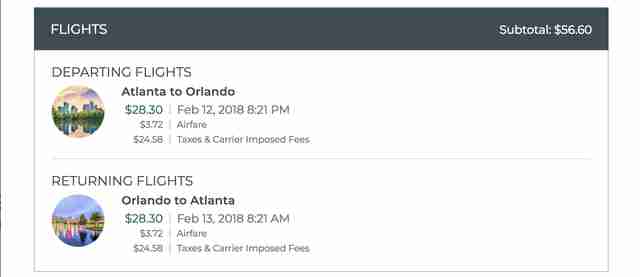 Of course, Frontier is a budget airline. It would behoove you to understand what you're getting into before clicking "buy." Outside of the listed price, Frontier charges for checked bags, carry-on bags, and seat selection. If you're looking to skirt those costs, you do get a free personal item. You might be able to make that work on a shorter trip if you are a master packer. Additionally, you can skip the seat fee if you allow the airline to assign you a seat the day of your flight. 
If flying with a budget airline doesn't scare you, cross some items off your Atlanta bucket list or finally catch a show at Red Rocks.
Sign up here for our daily Thrillist email, and get your fix of the best in food/drink/fun.