If the Great Szechuan Sauce Battle of 2017 has you stressed and feeling like you need a portal to another dimension, Frontier Airlines may have just the thing you're looking for.
The budget airline has $39 one-way flights across the United States, including many new routes added in September. In total, there are 24 routes with one-way tickets under $50. Round-trip fares can be found for as little as $76.40, like the below sojourn between Denver and San Jose. The dates in the sale vary depending on the route.
Recommended Video
Winter Starbucks Beverages Around The World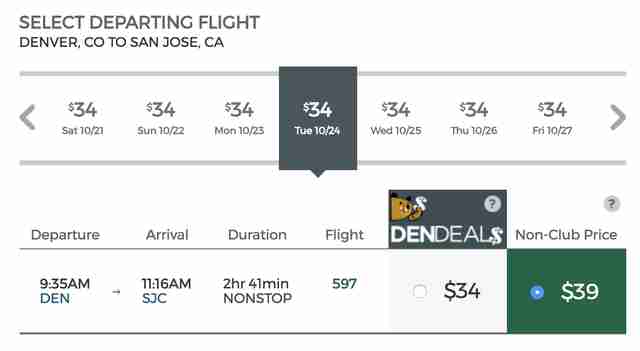 As always, know what you're getting into with a budget airline. (And maybe take a look at some budget airline hacks.) Frontier will charge you $30 for a carry-on and $25 for checked luggage. You'll also be charged to select a seat. However, you can forgo selecting a seat and have it assigned to you for no charge. That can be a nice option for solo travelers, despite Frontier's 62.4% on-time arrival rate in 2016.
One option to consider is joining the Discount Den, which costs $49.99 per year. If you fly with any frequency, you might save a fair amount. Some flights in the sale run from $69-$89, but cost just $34 if you're a Discount Den member. However, it's only worth it if you plan on traveling with the airline multiple times in a year or are booking this flight for a group. 
No matter what you decide, travelers capable of packing light could be in for an easy way to get out of the world's Szechuan Sauce madness. 
Sign up here for our daily Thrillist email, and get your fix of the best in food/drink/fun.