In celebration of the airline's 85% on-time arrival rate in March, Spirit is running a flash sale offering 85% off flights until midnight on May 2. 
Get to the budget airline's sale page and use the code "85PCT" to dig up deals flying out of your local airport. You can find round-trip flights for as little as $50. However, to take advantage of the deal you must book by midnight for trips between May 9 and June 13 or between September 5 and October 31. 
The discount isn't available on every flight, but a ton of flights out of many cities are eligible for the deal. There are only a handful of routes excluded from the sale.
Recommended Video
This Therapy Pig Makes Travelers Feel Better About Flying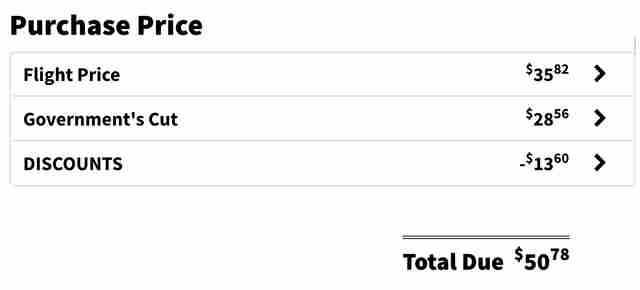 Before rubbing your cheap tickets in the face of a co-worker, be sure to dig through the litany of potential fees. Spirit is a budget airline, so you're paying for "extras" such as seat selection and luggage. It can add up quickly. As you do so, note that Spirit's $9 Fare Club might make sense if you're packing a lot of luggage. The club is about $60 a year and gives you a handful of benefits including significant discounts on luggage, which could pay for itself in a single flight if you're traveling with a partner.
Alternatively, you could dig into Alaska Airlines' three-day sale with one-way fares for as little as $40, which includes a free carry-on, or WOW Air's sale with cheap flights to Iceland.
Nonetheless, even with fees, Spirit's sale could land you cheap tickets to somewhere way better than your office on a weekday.
Sign up here for our daily Thrillist email and subscribe here for our YouTube channel to get your fix of the best in food/drink/fun.