The Biggest Chick-fil-A in the World Will Span 5 Floors and Boast a Rooftop Deck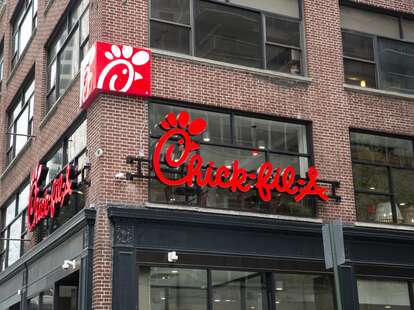 Rachel Kuzma/Thrillist
Rachel Kuzma/Thrillist
With a whopping 5,000sqft that spans three floors, Chick-fil-A's flagship restaurant near New York's Herald Square has maintained its title as the chain's biggest location since it opened in late 2015. But now, the company is working on something even bigger: a one-of-a-kind fried chicken sandwich mega center that will have five floors and even boast a rooftop terrace.
Chick-fil-A officially announced plans for the massive new eatery on Tuesday, saying it'll be -- by far -- its biggest location ever. In fact, it'll be more than twice the size of the current flagship location, when it opens at Fulton Center in NYC's Financial District at some point in early 2018, according to a spokesperson. Hungry southerners and diehard Chick-fil-A fans will travel from all over just to eat there. Or something like that.
Three of the restaurant/waffle fry citadel's five floors will be dedicated to seating for up to 140 people, as well as a rooftop terrace where you can stuff your face with chicken sandwiches while taking in prime views of One World Trade. The place will also feature two kitchens, a semi-private meeting space, and floor-to-ceiling windows all around for a total of 12,000sqft. All it's missing is a drive-thru.
At 144 Fulton Street, the restaurant will be right next door to the Fulton Center, which is basically the epicenter of the FiDi lunch rush. It's also easily accessible via the 2, 3, 4, 5, A, C, J, and Z subway trains at the station, so you can safely expect to find not only the biggest Chick-fil-A in the world, but perhaps the biggest Chick-fil-A lines in the world, too.
Additional renderings reveal what it will look like inside: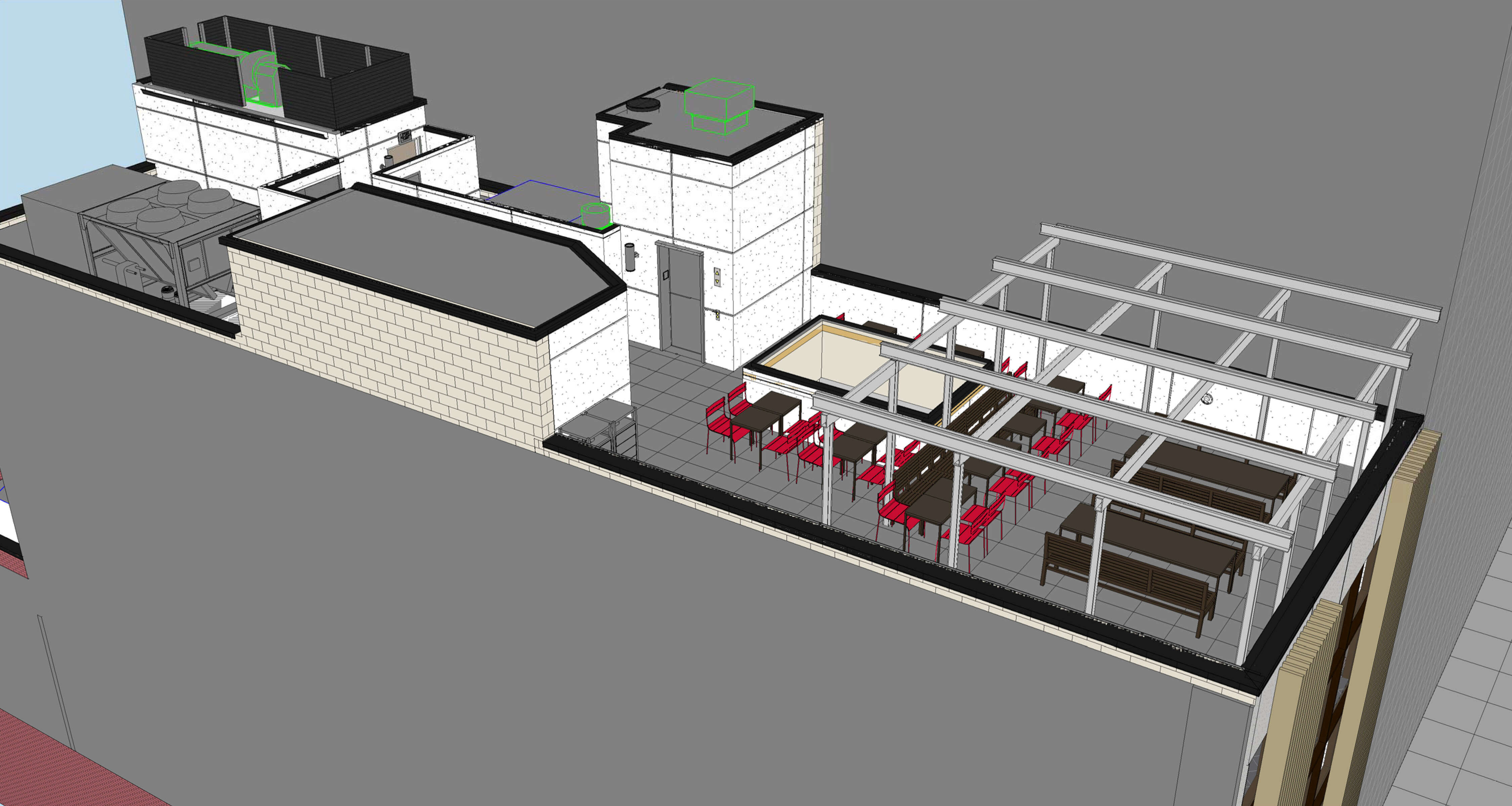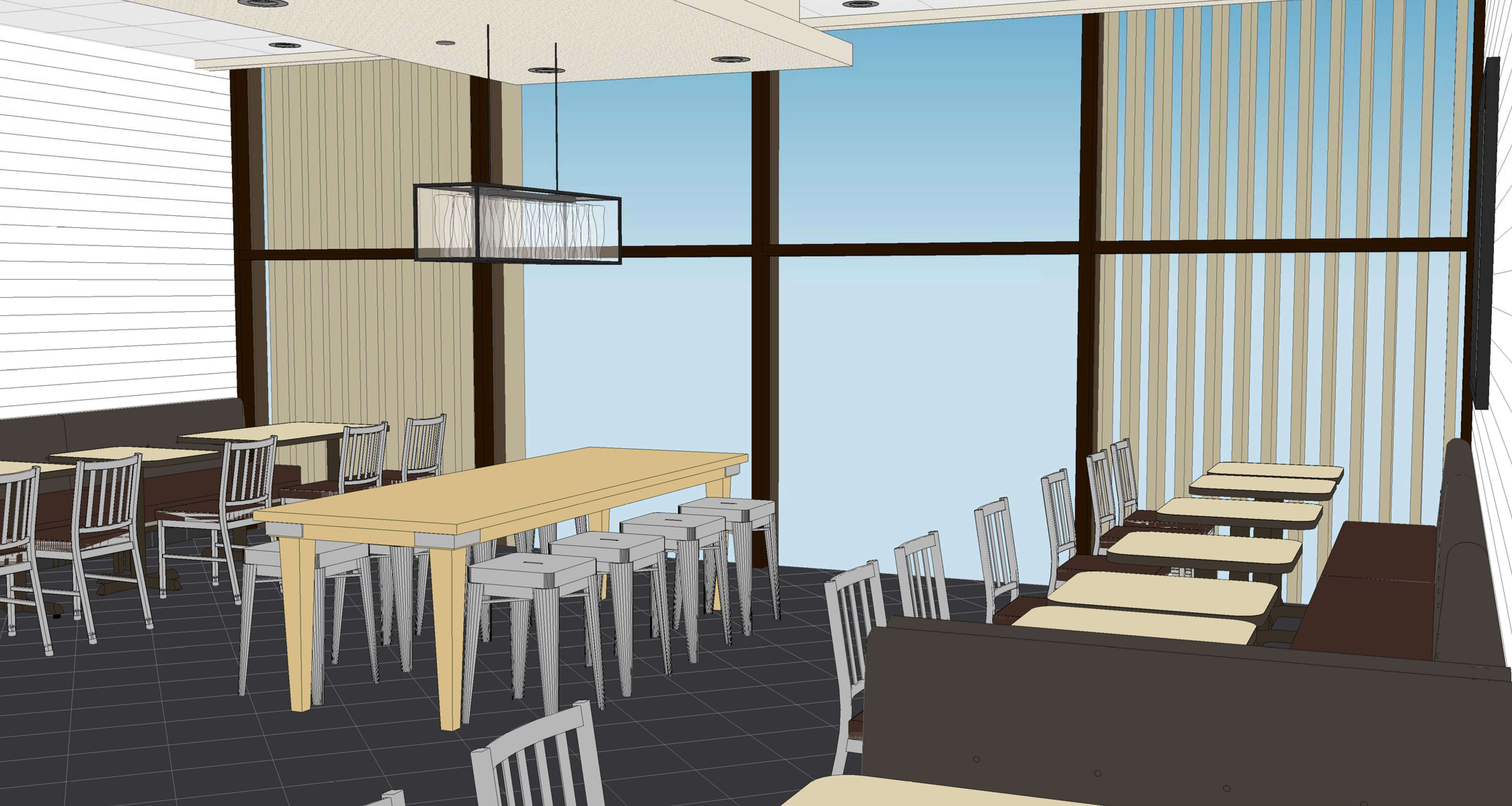 Sign up here for our daily Thrillist email and subscribe here for our YouTube channel to get your fix of the best in food/drink/fun.

Tony Merevick is Senior News Editor at Thrillist and wonders if this place will end up being a tourist destination for hungry southerners. Send news tips to news@thrillist.com and follow him on Twitter @tonymerevick.