Chipotle Shutters 43 Stores Due To E Coli Concerns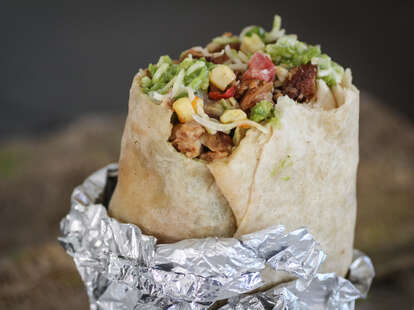 Sarah Norris/Thrillist
Sarah Norris/Thrillist
Chipotle has willingly closed 43 stores across the Pacific Northwest this week, while it investigates an E. Coli outbreak that may be linked to the normally delicious casual-dining chain.
According to the Seattle Times, at least 19 people have been infected with E. Coli in Washington and Oregon -- at least 17 of that group recently ate at (different) Washington-based Chipotles before they reported feeling ill, leading officials to believe certain ingredients at the burrito joints may be the source. While nothing has been specifically proved at this point, Chipotle took immediate measures and closed 43 stores, with Chipotle Mexican Grill Inc. spokesman Chris Arnold issuing this statement:
"We immediately closed all of our restaurants in the area out of an abundance of caution, even though the vast majority of these restaurants have no reported problems,"
The aforementioned Seattle Times report states that Arnold proclaimed safety and health of customers as the company's number one priority, and that the chain will do all it can to work with health officials, and get to the source of the problem.
Despite the dozens of contractions of the potentially deadly disease, no fatalities have been reported, though eight people have been hospitalized -- with Chris Collins of Portland, Oregon telling CNN, "The excruciating pain in my abdomen was something I've never experienced. It feels like your guts are being ripped out."
Collins, like several others who contracted E. Coli, had eaten at Chipotle mere days before feeling ill. But, as of right now, there is no definitive proof that links Chipotle to the outbreak at large.

Wil Fulton is a Staff Writer for Thrillist. He thinks fortune favors the bold. And also the rich. Follow him @wilfulton

Sign up here for our daily Thrillist email, and get your fix of the best in food/drink/fun.