Ashley Madison Data Shows Beverly Hills Is Full of Cheaters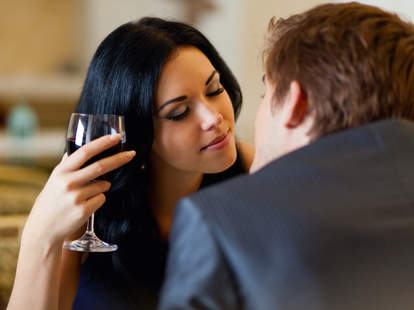 Sure, it's fun to hate on the superficial lives of the people in Beverly Hills. But at the end of the day, a lot of that hate stems from jealousy. But, here's one big reason to hate on the people of Beverly Hills: they're cheating on their spouses all the damn time. 
Data crunchers RoadSnacks published stats on California's Ashley Madison users, and found a staggering number of cheaters in Beverly Hills. Everyone heard about the major Ashley Madison scandal back in August. But this list of the California cities with the most Ashley Madison accounts, on the other hand, shows just how bad things are in The Golden State. In California cities with more than 2,000 inhabitants, Beverly Hills had the most Ashley Madison users per capita, with a whopping 35,295 accounts and a population of 39,840. That means that if no one had multiple accounts, 88.6% of people who live in Beverly Hills are cheaters. That seems unlikely, but good Lord. Even if a bunch of people did have multiple accounts, that's still a huge number. 
No other city even came close to Beverly Hills, either. Camp Pendleton took second place, with 45.7% of inhabitants having Ashley Madison accounts, while. Twentynine Palms took third, with 16.5% of the population. They look like upstanding citizens, by comparison.
Check out the top 10, along with the percentage of the population with Ashley Madison accounts below. Or see the full list here. Try not to lose faith in millionaires. Ya know, if you had any faith in millionaires. 
The 10 California Cities With the Most Ashley Madison Accounts
10. Marina Del Rey - 12.0%
9. Santa Monica -  12.9%
8. West Hollywood - 13.6%
7. Newport Beach -  13.9%
6. Studio City - 14.3%
5. California City - 14.7%
4. Fort Irwin - 15.7%
3. Twentynine Palms - 16.5%
2. Camp Pendleton - 45.7%
1. Beverly Hills - 88.6%
Sign up here for our daily Thrillist email, and get your fix of the best in food/drink/fun.
Kara King is a News Writer at Thrillist and Beverly Hills is not where she wants to be. Send news tips to news@thrillist.com and follow her at @karatillie.