If You Want to Make 6 Figures, Move to One of These Cities Right Now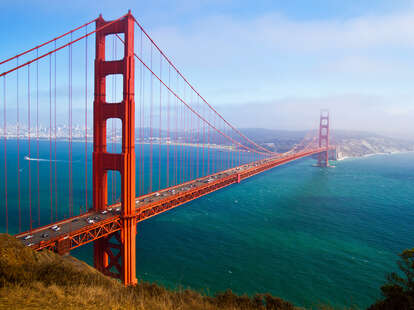 Jobs aren't the most fun part of being an adult, but they do give you money to casually take advantage of flight deals (like this one), which are, in fact, a very fun part of being an adult. Plus, if you live in a place that you like, and you make a bunch of money, you'll both feel like you're on vacation and be able to actually take vacations.
The point is, we recommend making a bunch of money, and doing it in the right place. To aid you on this quest, check out this list -- via Ladders, a site that puts out reports like this all the time -- of the 15 cities with the most jobs paying over $100,000 in January. To be clear, you can't just show up there off the Megabus and demand your six-figure salary, but looking in one of these cities will at least help your chances.
Here are the top 15
15. Baltimore, MD
Jobs available: 4,023
14. Minneapolis-Saint Paul, MN
Jobs available: 4,593
13. Austin, TX
Jobs available: 4,603
12. Houston, TX
Jobs available: 5,213
11. Denver, CO
Jobs available: 6,287
10. Atlanta, GA
Jobs available: 7,695
9. Philadelphia, PA
Jobs available: 8,461
8. Dallas–Fort Worth, TX
Jobs available: 8,885
7. Seattle, WA
Jobs available: 9,592
6. Chicago, IL
Jobs available: 12,098
5. Los Angeles, CA
Jobs available: 13,358
4. Boston, MA
Jobs available: 14,443
3. Washington, DC
Jobs available: 17,430
2. New York, NY
Jobs available: 24,374
1. San Francisco, CA
Jobs available: 31,397
As you probably noticed, there's a big gap between the opportunities available at the top of the list versus the bottom. San Francisco has roughly five times more six-figure jobs than Baltimore. That's because San Francisco is terrifyingly expensive and horrifyingly saturated in tech. So you'll need the money, both to justify being around the bros and to literally afford it. In Baltimore, you wouldn't necessarily have to suffer the tech bros, and there's really no price too high for that.
The only city that really competes is New York, but that has high-rent and a litany of problems all its own (though, a lot of Shake Shack, so, you know, take that into account). So maybe open your mind a bit to the other ones near the top like DC, Boston, LA, and Chicago, all of which had over 10,000 six-figure jobs available. You'll have way more money leftover without the high rent, so you can afford things you actually enjoy. For instance, getting out of the city using still more flight deals.
If you're less picky about where you live and just want to make sweet, soul-calcifying money, check out this list of the companies paying over $100,000 a year.
Sign up here for our daily Thrillist email and subscribe here for our YouTube channel to get your fix of the best in food/drink/fun.