This Coca-Cola Vending Machine Greeted People With 'Hello, Death'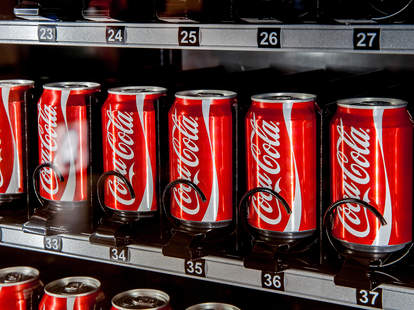 It's so secret that nihilism has gone mainstream in the last few years, particularly in memes. But no matter how calloused we get to jokes about the void, a vending machine invoking death is always going to give one pause. 
For instance, this Coca-Cola machine in New Zealand that reads, "Hello, Death." This terrifying sentence is the result of some good old-fashioned linguistic hijinks, and is not, in fact, an existential reflection on the part of a popular soft drink.
Coke was attempting to combine English and te reo Māori, the language spoken by New Zealand's indigenous people. The Guardianreports that the language is undergoing a revival, and Coke's attempt to take part in this did not go well.
The message on the vending machine reads, "Kia ora, Mate" -- an innocent attempt to say "hello, mate" by combining the English term of endearment with the indigenous greeting. Unfortunately, in te reo Māori, "mate" translates to "death."
And so possibly the most ominous moment in all of capitalism was born.
h/tThe Guardian
Sign up here for our daily Thrillist email and subscribe here for our YouTube channel to get your fix of the best in food/drink/fun.