This Guy on a Bike Makes Enormous Doodles with GPS Trails
For a lot of people who pedal their way through busy city streets, biking is about getting from Point A to Point B, you know, without getting hit by a car. Stephen Lund, however, turns his two-wheeled treks into art -- enormous, citywide doodles painted by GPS tracking, that is.
Lund first experimented with GPS doodling early on the morning of New Year's Day 2015, when he biked a path spelling "Happy 2015!" through the streets of Victoria, Canada, according to his website. Since then, he's used the Strava mobile app to create several large-scale doodles of things like a giraffe, a stegosaurus, Darth Vader, Gandalf the Grey, and even Queen Elizabeth, among other doodles.
As you can see on the maps, creating the city-sized drawings requires Lund to bike enormous distances. For example, he biked more than 100 miles to complete the aforementioned Gandalf doodle. Here's how he described the process in a blog post earlier this summer:
"Completing my GPS doodle of Gandalf required 168 kilometres (105 miles) of cycling -- 88 km (55 mi) on roads and pathways directly in the doodle, and another 80 km (50 mi) of pedalling to 'connect the dots' for the straight lines of Gandalf's staff and a few other details for which suitable roads simply didn't exist."
Lund provided several examples of his GPS doodles, and they're pretty damn impressive: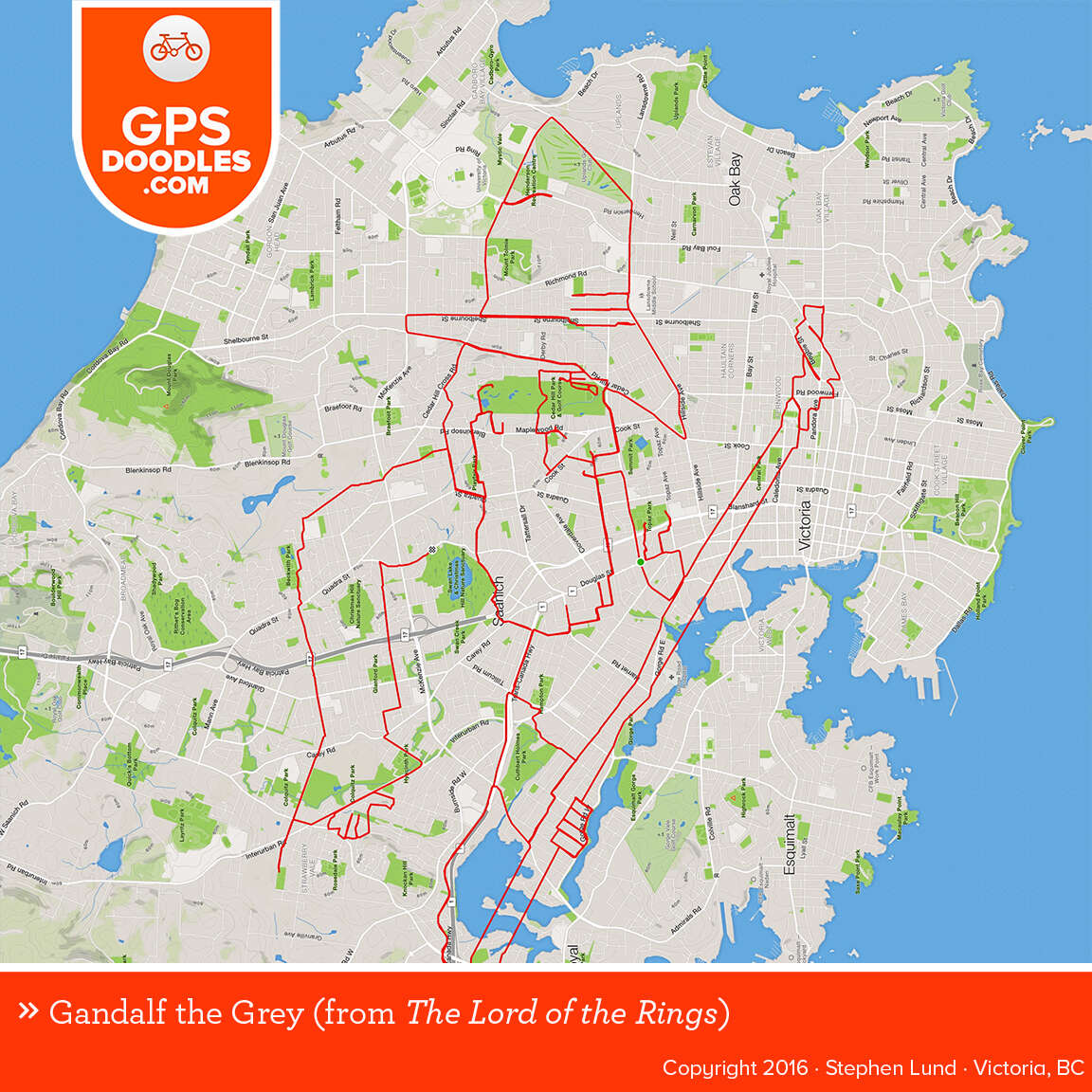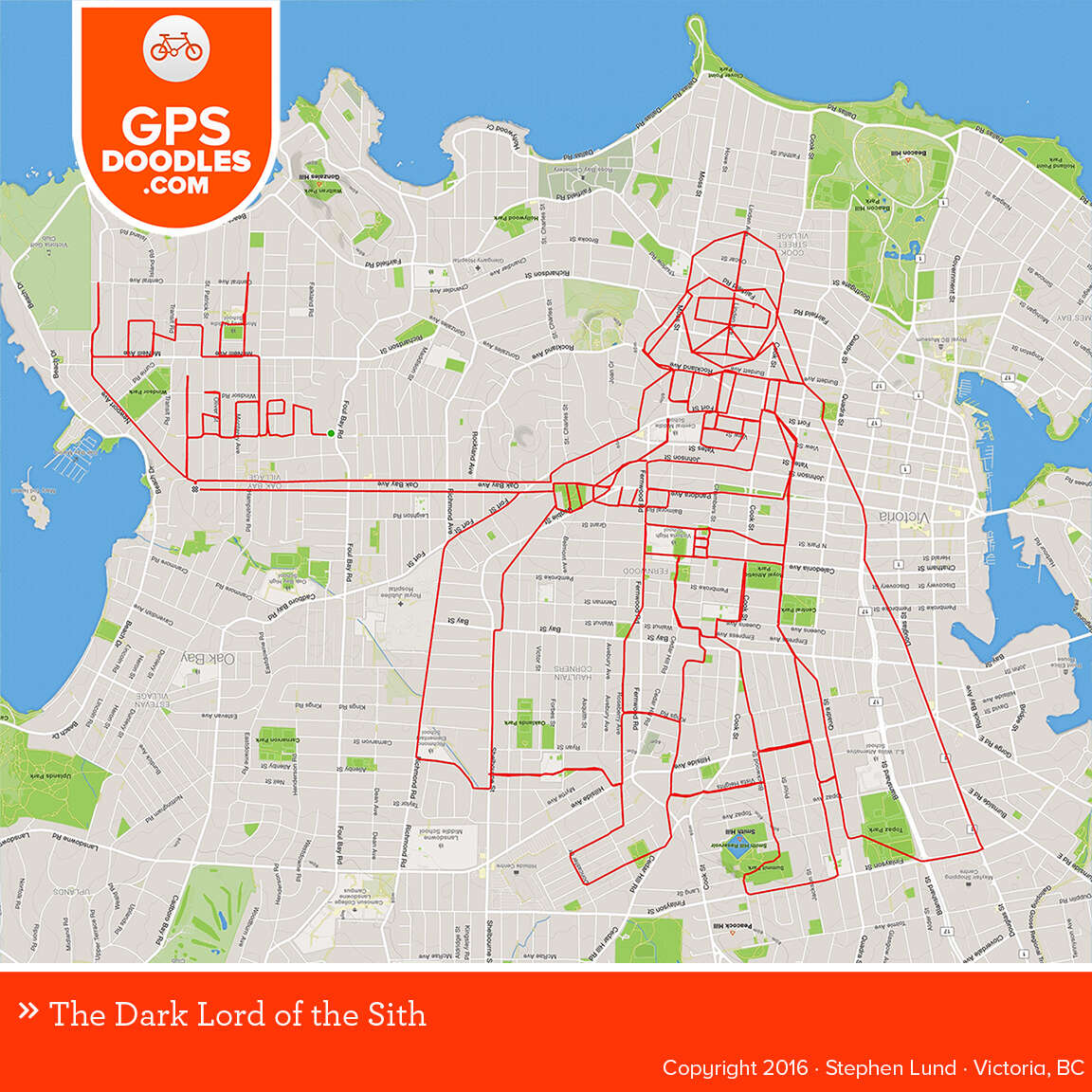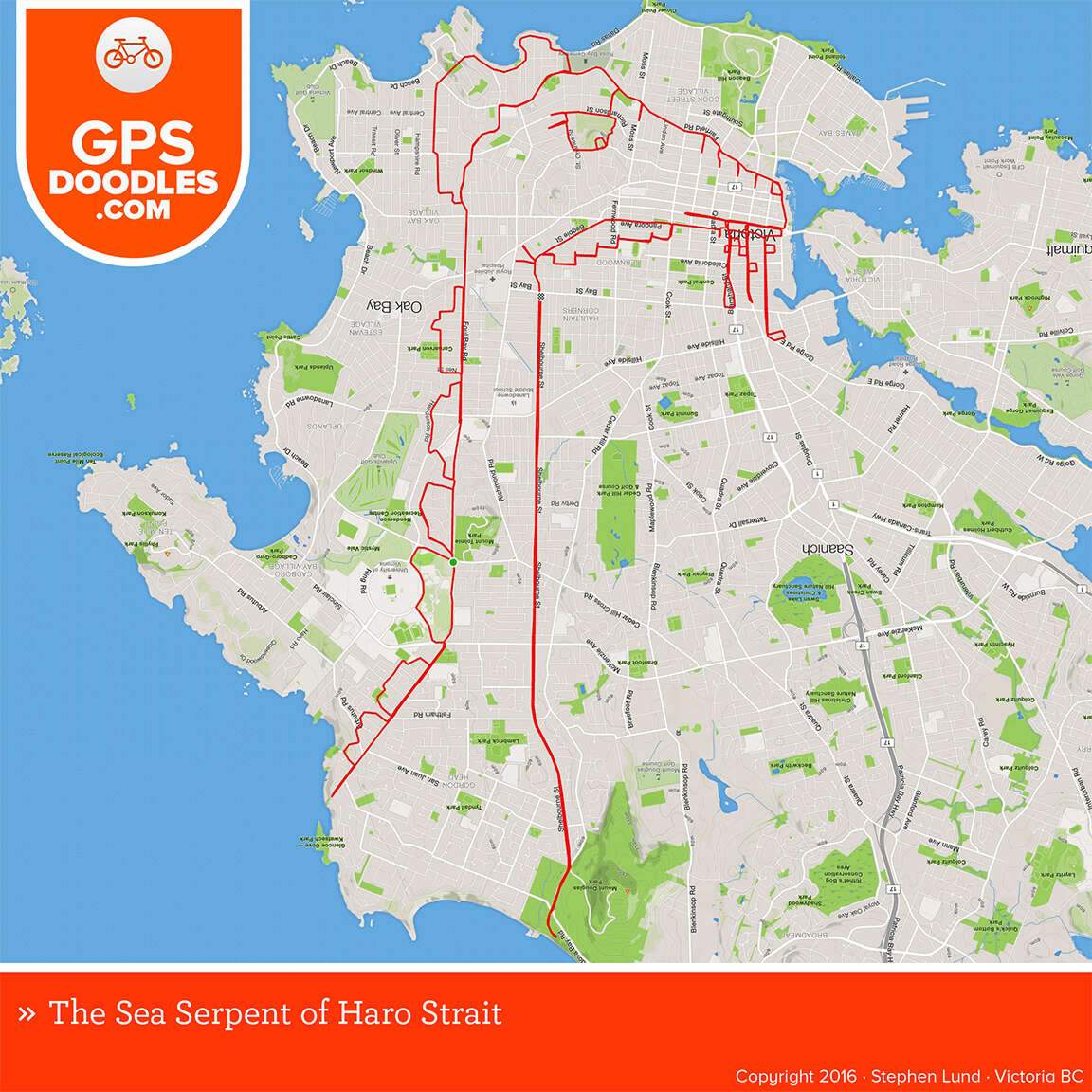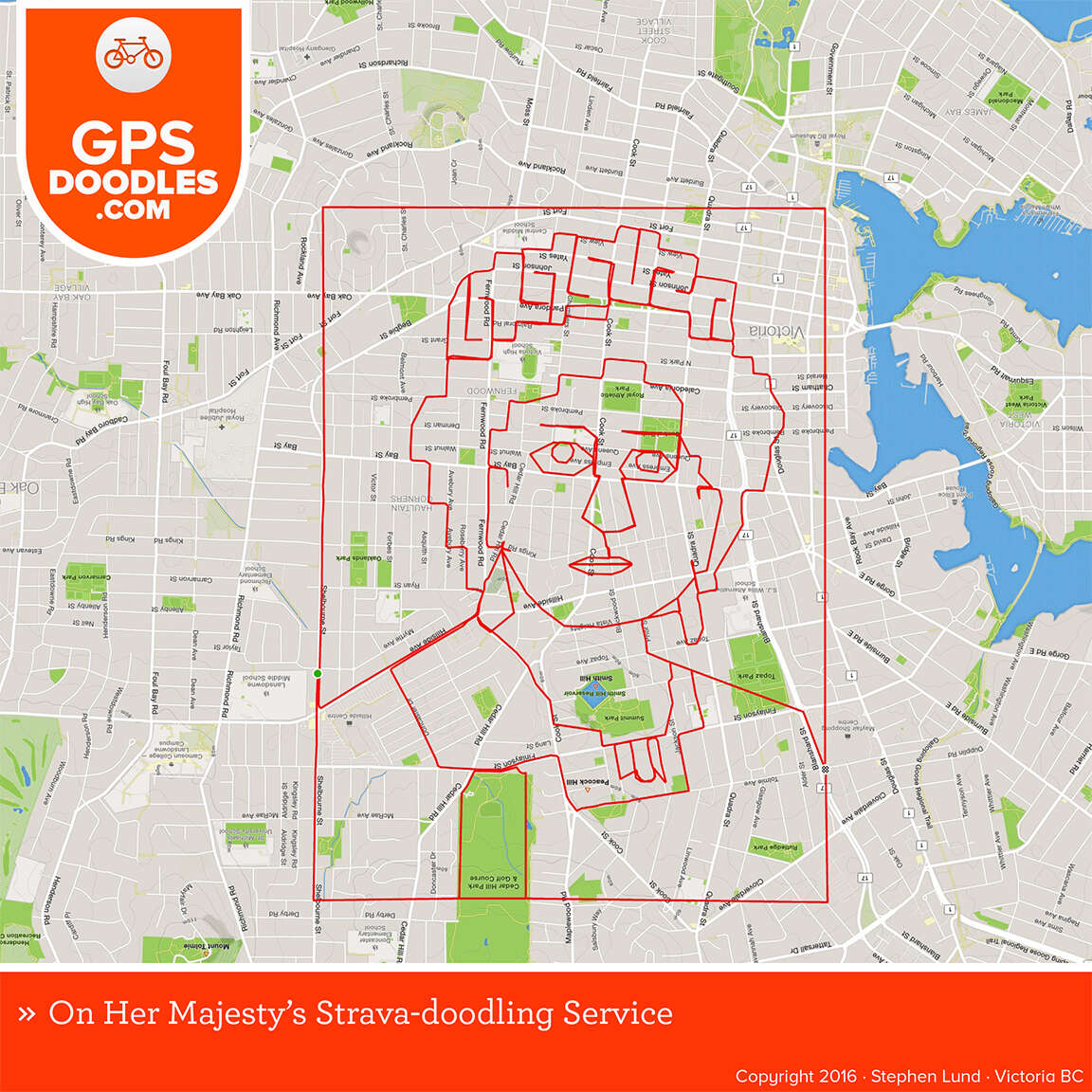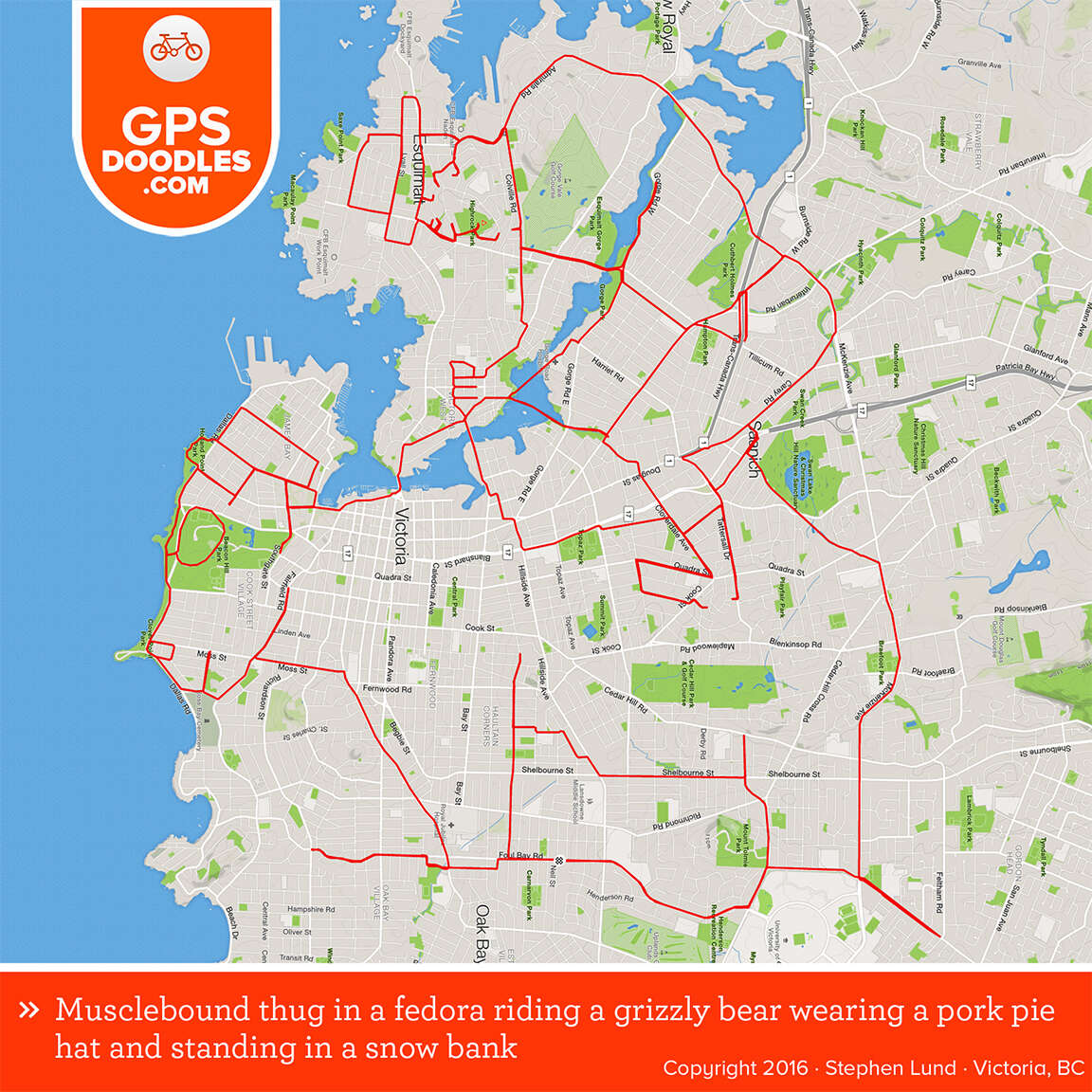 Sign up here for our daily Thrillist email, and get your fix of the best in food/drink/fun.
Tony Merevick is Cities News Editor at Thrillist and is feeling super inspired to go on a long bike ride, but sadly lacks a bike. Send news tips to news@thrillist.com and follow him on Twitter @tonymerevick.