This Story About a Disney Mascot Making Magic for Two Orphaned Little Girls Will Make You Cry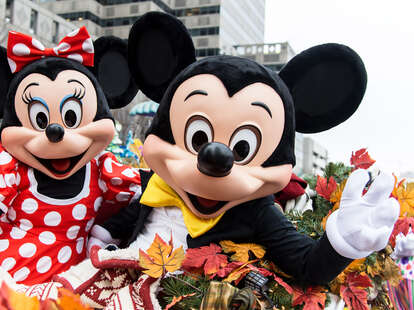 While there's plenty of salacious, uplifting, and plain weird material behind the scenes of being a Disney mascot, one story from a former Goofy is anything but goofy. It's a testament to the goodness of others.
In a long comment inside this reddit AMA, the original poster, formerly a Goofy mascot, tells a tale of two girls recently orphaned in a horrific car crash. Unable to make the girls smile, this cast member and his colleagues went far above the call of their jobs, if only to help these girls forget their tragedy for a few hours.
This story earned the comment 85,000 upvotes, and was gilded a staggering 146 times. For the common folk who don't frequent reddit: that's the most of either of those things you'll ever see, and all that gold cost somebody else money.
It just goes to show that no matter who you are or what your job, you can still make a difference in somebody else's life -- even in the face of tragedy.
There's still hope in this world.
Sign up here for our daily Thrillist email, and get your fix of the best in food/drink/fun.
Ryan Craggs is Thrillist's Senior News Editor. He definitely felt a sniffle while reading this story. Follow him @ryanrcraggs.