Doctor Review Sites Are Basically Garbage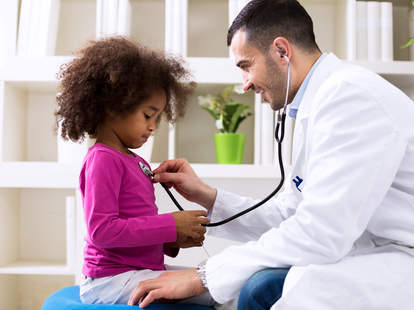 Despite the fact most online review sites are a bunch of malarkey, people use them in staggering numbers. Whether they are buying a product on Amazon or doing research for a vacation, users put stock in online reviews. They do this even though there are allegations about fake reviews and studies have shown user reviews have little correlation to product quality. 
It shouldn't be surprising that the same issue exists with doctor review sites. A study released in the latest issue of the Journal of the American Medical Association (JAMA) says doctor review sites provide little utility in spite of the fact nearly 60 percent of patients "report that online reviews are important when choosing a physician."
For the study, researchers reviewed 28 sites (only 28 of 66 initial sites met their criteria for inclusion), including popular sites like Yelp, healthgrades.com, and others. Researchers compared 600 doctors working in three separate American cities.
One of the major issues they encountered is a lack of data. 34 percent of the doctors they looked into didn't have any reviews at all. That's before adding in that critical information was often missing like what language the doctor spoke, the doctor's hospital affiliation, what insurance is accepted, and specialties.
Doctors who did have reviews averaged seven in total. That's far too few to feel confident you're getting accurate information. That is especially true since many reviews are left because the patient either had a great experience or they're Morty Seinfeld and are convinced the doctor stole their wallet.
As Vocativ notes, many networks have already recognized the problem and are attempting to correct course. For instance, the University of Utah health system collects evaluations from patients and makes them publicly available. Systems similar to this where patients are surveyed is one of the potential solutions the researchers suggest. Until then, well, you probably have to keep looking for a doctor the same way you look for a quesadilla maker. Awesome?
Sign up here for our daily Thrillist email, and get your fix of the best in food/drink/fun.
Dustin Nelson is a News Writer with Thrillist. Online reviewers say, "He's no
Citizen Kane
," whatever that means. Follow him @dlukenelson.