Researchers Need 10,000 Dogs for Largest-Ever Study on Increasing Canine Lifespan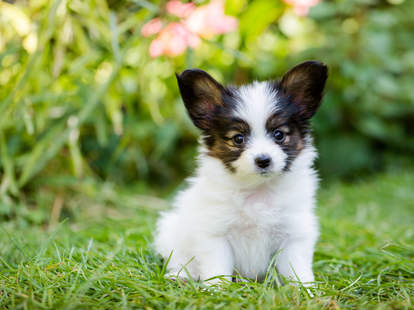 Malivan_Iuliia/shutterstock
Dogs, like babies, don't have to think much about death. Even if their caretakers tried to talk about The End, babies and dogs would probably interpret any gentle-sounding drop of truth as praise for their good behavior. But the blissful ignorance of dogs isn't keeping researchers from working to extend canine longevity. On the contrary, researchers are now looking for 10,000 dogs to participate in the largest-ever study on improving canine life expectancy. 
Nowadays human beings are obsessed with optimizing and extending their lives through diet restrictions, vitamin supplementation, and taking $7 ginger shots that are recommended by people with doctorate degrees in holistic nutrition. But now it's our pup's turn to advance molecularly -- The Dog Aging Project is planning to study 10,000 dogs over the course of 10 years to see how we as caretakers can improve our pets' live expectancy, according to a CBS affiliate. 
Researchers for this longitudinal study are coming from University of Washington School of Medicine and the Texas A&M University College of Veterinary Medicine & Biomedical Sciences, and are being funded by the National Institute of Aging. Dogs from anywhere in the country -- and of all ages and breeds -- are welcome to apply on the project's website. The researchers note that dogs with chronic illnesses are not excluded. 
Researchers told CNN that "dogs and their owners are the heart of the Dog Aging Project," and that "people who nominate a dog will have the opportunity to partner with our research team as a citizen scientist." "Partnership" would include sampling their dog's saliva and filling out surveys on their history and health. 
"Dogs enrolled in studies within the Dog Aging Project will continue to live and play in their home environments and continue to see their regular veterinarians," it says on the website. "Owners of some dogs will also be asked to visit nearby veterinary specialists for certain tests."
If you are not located in the US, you can participate in a sister project called Darwin's Ark.
And, if you're wondering why there are no cats, this has already been addressed in the FAQ. The answer is Sorry, that is not what we study. You can, uh, still buy your cat an advent calendar at Trader Joe's, though?
Sign up here for our daily Thrillist email and subscribe here for our YouTube channel to get your fix of the best in food/drink/fun.