Cocktail-Flavored Donuts Turn Breakfast Into Happy Hour
The Doughnut Project makes really, really, ridiculously good-looking doughnuts. This is the bakery behind the drool-worthy grilled cheese doughnut that capped off a month of specialty doughnuts offered at restaurants around New York City.
On April 21, The Doughnut Project is launching the "Cocktail Series." For five straight weekends, the team there will honor five of its favorite NYC bars with doughnuts made to emulate a specialty cocktail from each bar. It would great if you could buy one in the bar and compare it to the cocktail, but you'll have to hoof it with a boxful of doughnuts from the shop on Morton Street to the bar each week if you want to do pairings. The booze-flavored pastries are only available at The Doughnut Shop, unlike the doughnuts in its "Restaurant Series."
"Our flavors have always been inspired by food and cocktails," said co-owner Leslie Polizzotto. "When we decided to do our recent 'Restaurant Series' doughnuts, we knew we would want to also do a 'Cocktail Series' where we would create doughnuts inspired by cocktails from NYC's cool bars.
"We reached out to several bars and received a very positive response. [Co-owner Troy Neal] and I happily conducted our research to determine which cocktails we thought could be translated into a doughnut. We use all of the ingredients from the cocktail to make fillings, glazes, toppings, and garnishes for the doughnut."
The series starts with a doughnut inspired by The NoMad Bar's "Start Me Up" (above), a cocktail featuring bourbon, rum, Strega, honey, ginger, lemon, and orange bitters. Yup. All of that as a doughnut, please. After that, the delicious-looking doughnuts pay homage to drinks from The Bennett, Death & Co., The Dutch, and Maysville.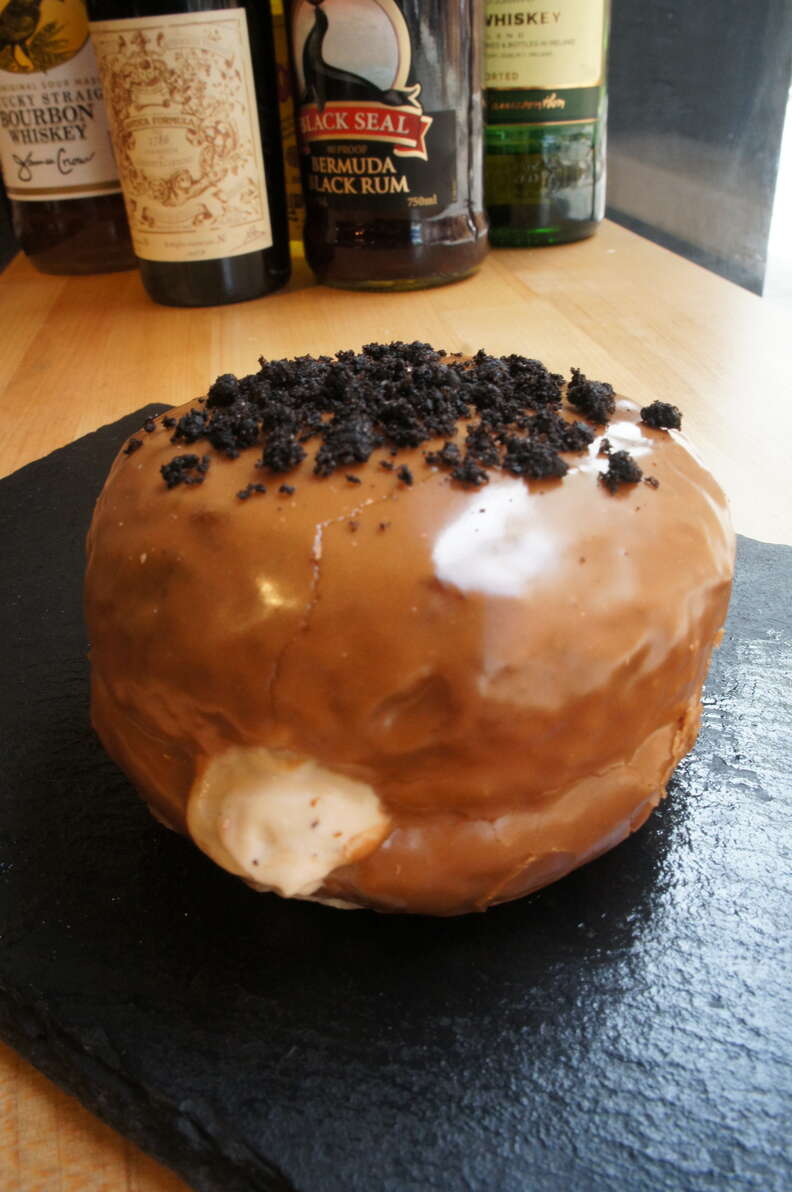 Here's a full list of what The Doughnut Project will be cooking up each weekend during the "Cocktail Series."
April 21-23 - The NoMad Bar Doughnut inspired by the "Start Me Up" cocktail with bourbon, rum, Strega, honey, ginger, lemon, and orange bitters.
April 28-30 - The Bennett Doughnut inspired by the "Everlasting Arms" cocktail with Cachaça, pineapple, banana liquor, falernum, and gardenia mix.
May 5-7 - Death and Co. Doughnut inspired by the "Starfish & Coffee" cocktail with Gosling's rum, Punt e Mes, cold brew, vanilla, and tonic.
May 12-14 - The Dutch Doughnut inspired by the "Oh Snap!" cocktail with tequila, mezcal, lemon, snap pea, and tarragon.
May 19-21 - Maysville Doughnut inspired by the "Noreaster" cocktail with Old Crow Bourbon, ginger beer, lime, and maple.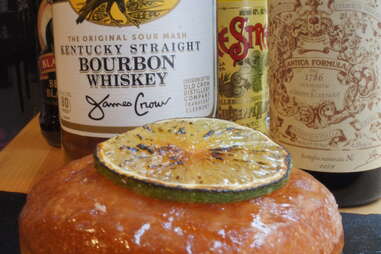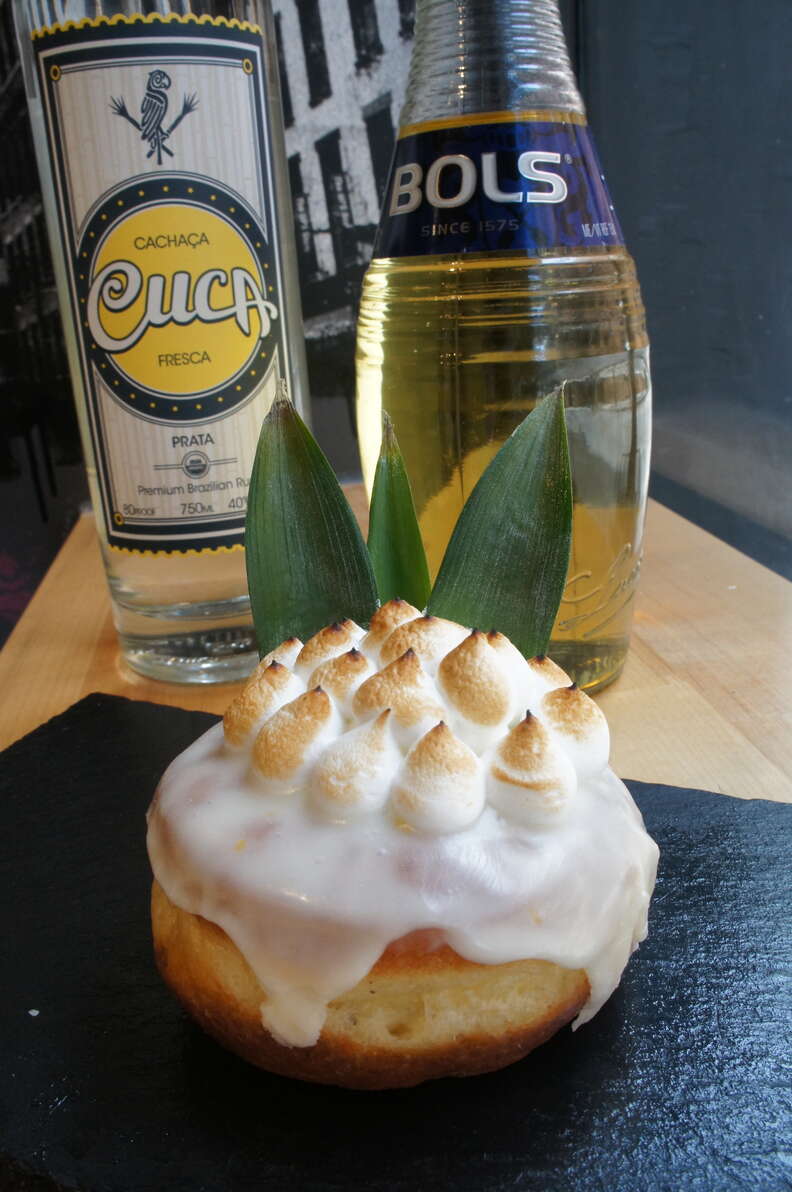 Sign up here for our daily Thrillist email, and get your fix of the best in food/drink/fun.
Dustin Nelson is a News Writer with Thrillist. He holds a Guinness World Record but has never met the fingernail lady. Follow him @dlukenelson.