This Museum Should Be On Every Dr Pepper Lover's Bucket List
America is flush with popular soft drink brands, but few have as storied a history (or the cult-like fandom) as Dr Pepper. From its curious name, to its origin story, to the fact that it's older than Coca-Cola -- there's a lot to learn and love about it. And if you want to get up close and personal with all things Dr P, you'll may want to make a pit stop on your next road trip to the Dr Pepper museum in Waco, Texas.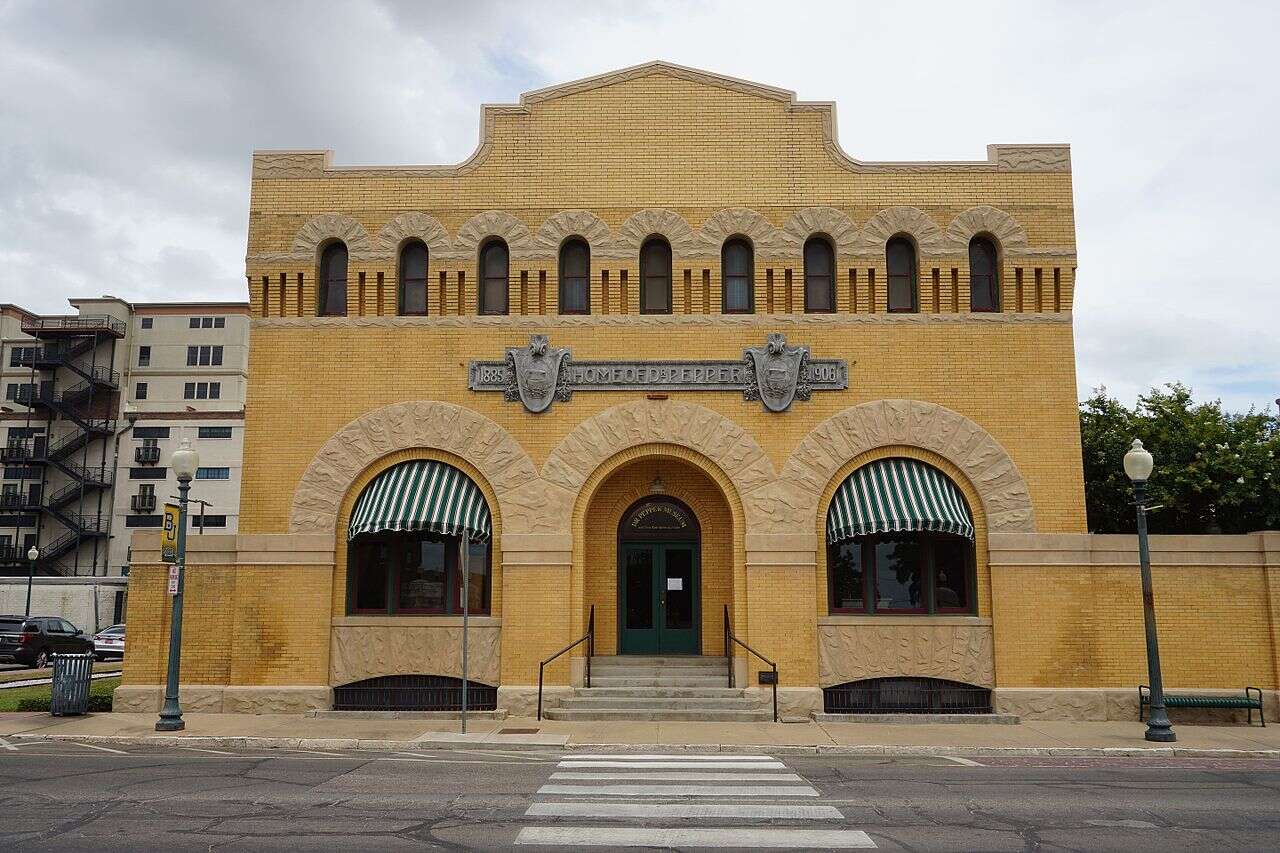 The museum, which is housed in an old bottling plant, opened in 1991 and isn't actually owned or operated by the brand, but rather a non-profit organization dedicated to celebrating the country's oldest major soda. Inside, it's packed with exhibits and memorabilia that trace its history and cultural significance. There's even a "talking" roboticized version of its inventor -- Dr. Charles Alderton --- who gives visitors the lowdown on how he came to create the spicy soda back in the 1880s.
It's also stocked with examples of its evolving bottling/branding through the years, advertisements, and portrayals in pop culture, including a brutally disfigured Dr Pepper vending machine featured in the movie Thor. Its collection of over 100,000 items also includes plenty of bizarre ephemera, like a life-sized horse made out of Dr Pepper bottle caps and cans.
Most importantly, however, there's a soda fountain where fresh Dr Pepper is on tap (and 50%-off during midday happy hours throughout the week). It may not be as glorious as having your very own Dr Pepper fountain in your front yard, but it's the next best thing.
Sign up here for our daily Thrillist email and subscribe here for our YouTube channel to get your fix of the best in food/drink/fun.