This Dream Job Will Pay You $30,000 To Do Whatever You Want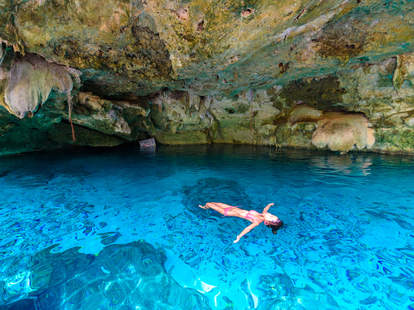 Some lucky person actually gets paid to take naps or review fancy hotels as a result of those dream jobs that pop up from time to time. However, there's usually some catch, even if it's a small one. You're traveling on their tight schedule or you have to move to Texas to take your parade of naps. Well, the dream job bat signal is in the sky again, but this time you get to set the (most of the) terms. 
StōK Cold Brew Coffee is offering what it calls a StōK-bbatical. The three people selected for the job will use their vacation time to pursue their passions. The company will "hire" them for $30,000 each to go somewhere and do something they've always wanted to do. That's all there is to it. Do something incredible. You pick.
The gig pays a stipend of $10,000 and provides another $20,000 with which to pay for travel and activities. "STōK believes in helping people go after what they want, which is why we're ponying up the money for fans to temporarily redefine their nine-to-five job," Lindsey Morgan, marketing director for STōK Cold Brew Coffee, said in a statement.
Applications are being accepted through September 2. You can apply at QuitYourJobAndGetStoKed.com, and pick up a fill-in-the-blank form letter to give your boss once you've been selected. (Don't turn that one in too early.) For the application, you'll need to outline your big plan in 300 words or less.  
That's it. You can leave now.
Oh, you're waiting for the catch? Well, there are some important details worth noting. You can go on your dream trip for two to four weeks, but it has to be sometime between October 1 and December 15, 2019. You'll also need to document the experience and share it on social media. It doesn't say so in the terms, but you probably have to tag the company. That might feel like a drag, but it's a small price to pay for a $30,000 vacation.
Sign up here for our daily Thrillist email and subscribe here for our YouTube channel to get your fix of the best in food/drink/fun.