You Can Get Married at a Dunkin' Drive-Thru This Valentine's Day
Say 'I do-nut.'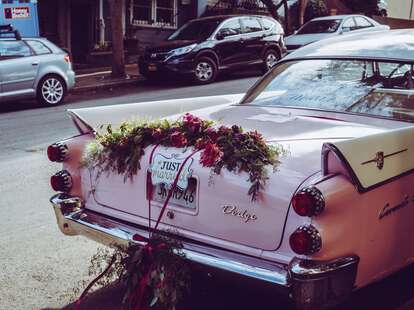 A car decorated with a "just married" sign.

| Unsplash/Daniel Salgado
A car decorated with a "just married" sign.

| Unsplash/Daniel Salgado
Getting married on Valentine's Day might be a little on-the-nose, but what if your wedding was also part of a corporate publicity stunt?
Dunkin' is nostranger to weddings, or the attendant positive media attention money can't buy, and in honor of Valentine's Day the donut dealer will host drive-thru weddings for a few lucky New York State couples.
To enter, New Yorkers must post a photo to Instagram with the hashtag #DunkinIDoContest and a caption explaining why the Dunkin' is their dream wedding locale by January 30. Winners will enjoy festive decor, photo ops, Dunkin' swag, $500, and the chance to start their happily ever after in the Wallkill, New York Dunkin' drive-thru. These are legally binding weddings with licenses and everything (see the rules here), but the drive-thru will also open up to anyone who wants a renewal or commitment ceremony from 3-4 pm on February 12.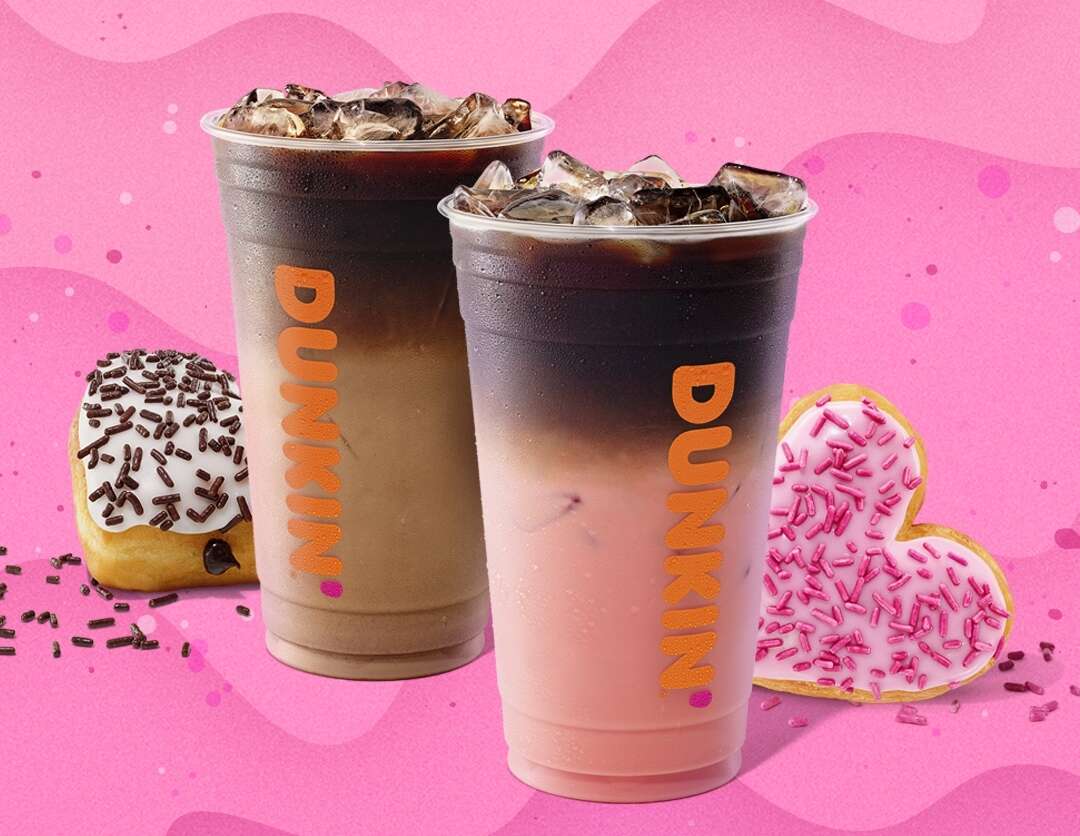 For a slightly less committal Valentine's Day weekend that still nods to the holiday, Dunkin' is pairing pink velvet and mocha macchiatos with heart-shaped donuts in honor of February 14. Nab 'em while you can, though; the items will be as fleeting as infatuation.
Sign up here for our daily Thrillist email and subscribe here for our YouTube channel to get your fix of the best in food/drink/fun.