Map Reveals Every State's Favorite Sex Toy
Kink.com
Kink.com
It's all out shock and O in Kink.com's "Kink State of the Union." The BDSM and fetish entertainment site has pulled together data to illuminate all of the nation's quirks and kinks, like that Illinois likes a good chastity cage.
Kink.com not only ranks the U.S.'s 10 kinkiest cities for the first time since 2015, they've pulled together data from their store to offer a look at every state's favorite sex toy. That maybe gives you a little insight into what your neighbors are up to. Or maybe it gives you an unexpected way to bond with them. Either way.
The below map gives a look at trends, as well as what is winding up where with occasionally surprising results. For instance, seven states have zappers as their favorite toy. Meanwhile, Utah and Nevada are the only two states that have a stroker -- more familiar to many as a Fleshlight -- as their favorite sex toy.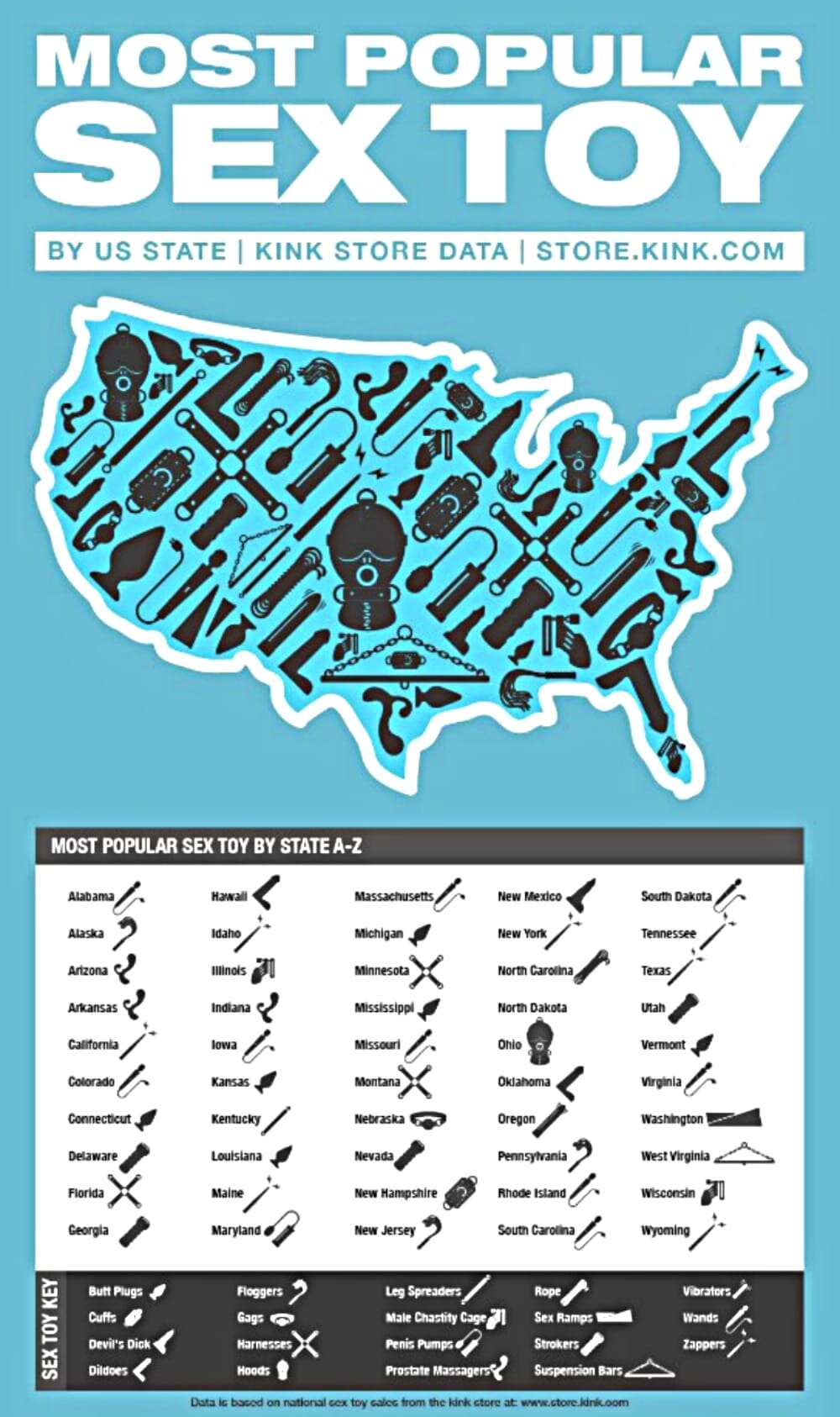 As for their city list, El Paso ranks as the nation's least kinky city, just as it did in 2015. Here's how their top 10 breaks down.
10. Austin, Texas
9. Boston, Massachusetts
8. Washington D.C.
7. Atlanta, Georgia
6. Las Vegas, Nevada
5. Chicago, Illinois
4. San Francisco, California
3. Portland, Oregon
2. New York City, New York
1. Los Angeles, California
The site provides many reasons and some notes on their methodology at their Kink State of the Union page. Take a look and know your home state just a little bit better.
Sign up here for our daily Thrillist email, and get your fix of the best in food/drink/fun.
Dustin Nelson is a News Writer with Thrillist. He holds a Guinness World Record but has never met the fingernail lady. Follow him @dlukenelson.