'Gram Your View, WFH Setup, or New Hobby For a Chance to Win $500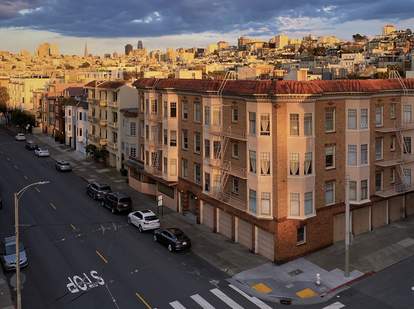 Right now we're all encouraged to practice social distancing and stay in our homes. But while our lives may be on pause, the flowers still bloom, the sun still shines, and the pretty buildings still pretty building. And if you're lucky enough to have a view of something other than a brick wall--or, in my case, a constantly naked gentleman--you might have a chance at winning $500. 
Explorest, a travel photography app, is hosting a competition called #Exploratine, where the person who shares the best quarantine view on social media will win $500. The vast and varied submissions we've seen so far are wide-ranging in both subject and location. 
To enter, create a post (or story) on Instagram that shows a view of your window, WFH setup, or how you're passing the time. You can submit photos or videos. Before you post, hashtag #explorantine, tag @explorest, and tag two friends you'd like to be quarantined with. Submissions will close ‪at 9:00pm PST on Sunday, April 5, and the winner will be announced the following day, at 12:00pm PST.
There's no limit to how many times you can enter, but each submission must be unique. If you choose to post a story with the submission, that story must extend for the full 24 hours. If the photo or video does not seem to follow COVID-19 guidelines for your location, it's unlikely that you'll get the guap. Oh, and make sure your account is set to public.
Sign up here for our daily Thrillist email and subscribe here for our YouTube channel to get your fix of the best in food/drink/fun.