Here Is Every State's Favorite Celebrity Chef
Jason Koerner/Getty Images
There are a lot of ways to get to the heart of who is the best celebrity chef around. You can rank them by the best show or by their influence or a hundred other ways. (And pretty much every way it's just a battle for second place, because who can best Julia Child?) USDirect has endeavored to put together a state-by-state ranking, looking at which celebrity chef each state is most enamored.
To do this, their team put together a list of the most talked about chefs in 2018 and then used Google Trends to see which states were most interested in each chef compared to the rest of the United States. The result is the map below that is largely covered in the faces of Alton Brown and Anthony Bourdain.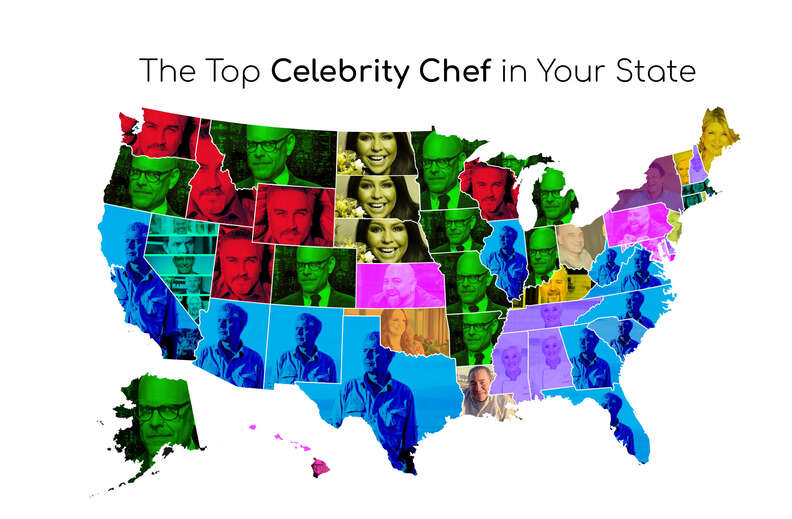 Since the company used Google Trends to dig up information, it's not surprising that chefs did well in their home states or the states where they have restaurants -- see Nevada's five-way tie between Wolfgang Puck, Bobby Flay, Robert Irvine, Gordon Ramsay, and Guy Fieri. How good could this be if the Pioneer Woman didn't take top billing in Oklahoma?
The most popular name was Anthony Bourdain, who was the top of the pops in 10 states. He was followed by Alton Brown (who is bringing back Good Eats) with eight, Anne Burrel and Paul Hollywood with five, and Duff Goldman with four.
Surprisingly, Gordon Ramsay, who seems to be everywhere all the time, took top honors in one just state. Similarly surprising, outside of Nevada, Guy Fieri was only the most popular in Kentucky and Martha Stewart was only the top name in Maine. Though, the study was sure to note that Stewart and Ina Garten see a huge spike in interest across the country just before Thanksgiving. You have to impress your relatives who are never impressed.
Sign up here for our daily Thrillist email and subscribe here for our YouTube channel to get your fix of the best in food/drink/fun.

Dustin Nelson is a News Writer with Thrillist. He holds a Guinness World Record but has never met the fingernail lady. Follow him @dlukenelson. dnelson at thrillist dot com