Lyft Is Offering Free Rides When You've Had Too Much to Drink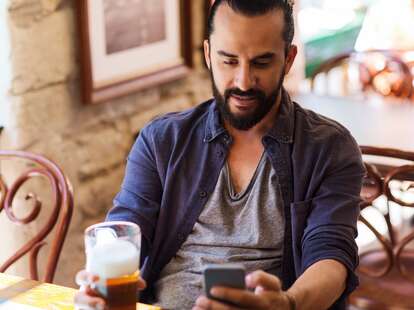 Shutterstock
Shutterstock
A new partnership between ride-sharing company Lyft and Budweiser is looking to find a creative way to make sure fewer people are hitting the road after they've had too much to drink. They are offering free or discounted rides to people who have had too much to drink late at night on the weekends.
The deal is live now, giving out thousands of free rides every weekend and it will last through the holidays. The program is currently only available in New York state, Colorado, Illinois, and Florida.
To take advantage of the program, watch out for coupon codes to hit Budweiser and Lyft's Twitter and Facebook pages. On Fridays, the accounts will send out coupon codes that can be entered into the Lyft app. The coupons will take up to $10 off the price of rides and if the trip costs $10 or less, the ride is free.
You can enter the code into your app right away. It will automatically save the free ride and allow it to be redeemed any time between 10pm and 1am local time on the weekend (including Friday night). But there are a limited number of the coupons being sent out. Only the first 5,000 people to register the code get the deal, so jump on it when you see it pop up.
UPDATE:
The program has been expanded to include Thursday night rides and is now available in Washington D.C.
Sign up here for our daily Thrillist email, and get your fix of the best in food/drink/fun.
Dustin Nelson is a News Writer with Thrillist. He holds a Guinness World Record, but has never met the fingernail lady. He's written for Sports Illustrated, Men's Journal, The Rumpus, and other digital wonderlands. Follow him @dlukenelson.