Wendy's Is Giving Out Free Burgers Through Its App All Month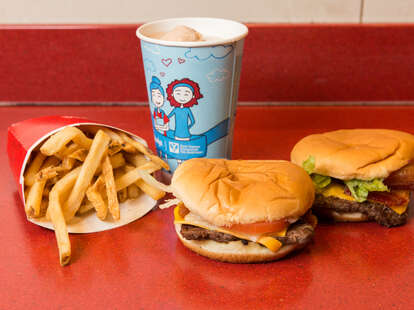 Cole Saladino/Thrillist
Cole Saladino/Thrillist
They say there's no such thing as a free lunch. Well, that's just... it's... that's still true. But cheap burgers are a thing pretty much everyone is into and you can have cheap burgers for lunch today. That's almost as good as a free lunch.
Since relaunching its app back in November, Wendy's has been offering good deals to get people to sign up. Like it did in February, the chain with the pithy Twitter account is offering free burgers for being on the app. Until March 31, you can land a buy-one-get-one-free deal on a Dave's Single burger or Wendy's Spicy Chicken Sandwich. If you're a vegetarian or just not interested in a greasy lunch, the app also has an offer for $2 off any large salad.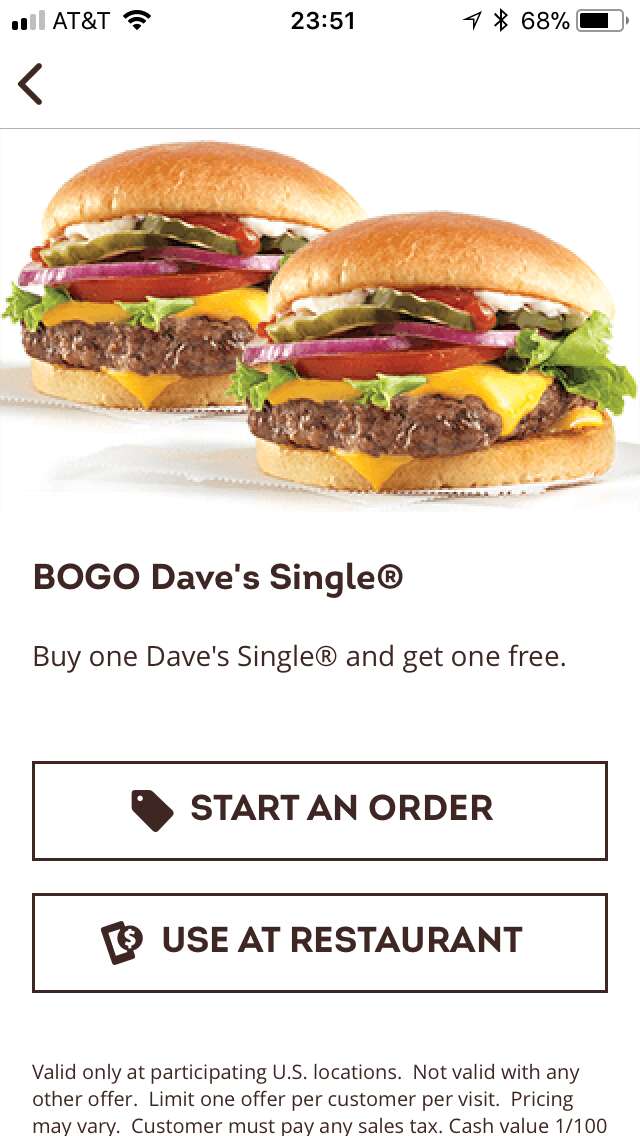 To redeem the offer, download the app and navigate to the "Account" tab. In your account, click the "Offers" link, and it'll pull up all three deals. You can start an order right in the app or click a link that will allow you to use the deal in-store. Bring a friend and pretend like you just bought them lunch.
Sign up here for our daily Thrillist email, and get your fix of the best in food/drink/fun.
Dustin Nelson is a News Writer with Thrillist. He holds a Guinness World Record but has never met the fingernail lady. Follow him @dlukenelson.